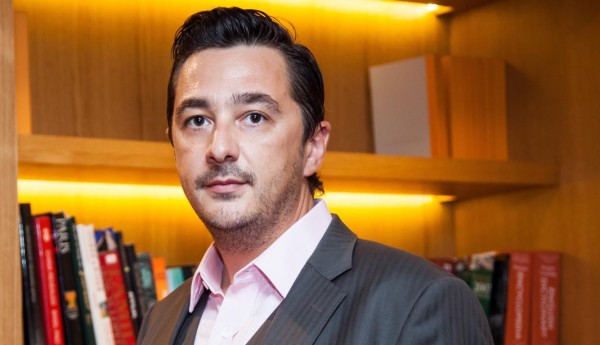 Glen Ogden, Regional Sales Director, Middle East, A10 Networks, says the Middle East channel can tap into new revenue streams and high margins in emerging technologies, once they develop their professional services capabilities.
Value-addition is the name of the game in channel today. Margins are getting tight on hardware and as hardware costs fall, even these slim margins decline. With customers always asking for more from their solution providers, the need for specialisation and differentiation is evident. Developing a well-tailored professional services portfolio is a highly profitable and sustainable way of doing exactly this.
Without a doubt, professional services is the biggest area of opportunity for channel. There is a huge demand for this in the region. Not only do professional services give channel players the ability to make the most revenues and margins, it elevates them to the highly desirable status of a 'trusted advisor', which helps reel in new customers while also introducing the possibility of extending the sales conversation with the existing customer base.
Addressing vendor competition
The regional interest in professional services is evident. In fact, channel organisations are not the only ones that have stood up to take notice. There are vendors that have their own professional services divisions and this obviously does not leave much room for their channel partners to follow suit.
Unfortunately, this challenge is only worsened by a customer mindset that still believes there is a difference between the quality being delivered by the vendor and the partner. In the Middle East, high spending companies like banks and telcos don't trust channel service quality and often mandate that a vendor delivers the services. The channel needs to invest in professional service capabilities and also affiliate these in some way to the vendors before it can tap into this set of high-value end customers.
As most channel partners cannot hope to compete with the sheer scale of these vendors, they should instead look at ramping up the skills of their teams up to a point where they are considered to be an arm of the vendor. Once they have done that, there is a huge amount of 'margin-rich' opportunity. There are also vendors who would rather let their channel partners offer professional services and consultancy. These vendors typically extend a high degree of support to their partners, which rapidly accelerate the skillsets and knowledge of the channel teams.
Areas of opportunity
Professional services can call for a significantly high upfront investment and recurring operational expenses in order to maintain a high quality of service. Observing market trends and developing proficiency in appropriate or high-growth potential areas is therefore the first step in establishing a flourishing professional services business.
In the Middle East, IT security is a big market and its rapidly changing nature means that customers are always on the lookout for long term strategic partners who can help them stay one step ahead of their potential attackers. In recent years, enterprises have invested in security solutions and are continuing to invest. So the capability of the channel to service these solutions is going to be key through 2015 – especially within the government sector. Although government entities may have their own internal teams, they typically only have a few individuals who are dedicated to IT security and these professionals need to be supported by the channel.
IPv6 migration is also something that simply cannot be ignored any longer. Those companies wanting to mitigate their risk are reaching out for Carrier Grade NAT to extend their IPv4 space while others are looking to deploy IPv6 services with IPv4 – IPv6/ IPv6 – IPv4 translation technologies. The move to IPv6 brings with it a huge burden for networking teams in both, planning and operations, meaning companies will need the support of the channel for preparation and also in the long term.
The cloud has been trending for a while now and we are starting to see many more cloud services being deployed in the region, so it still remains a space to watch.  Cloud has also been driving our understanding of data usage with latest statistics showing businesses are nearly doubling its use year-on-year. Big Data is fast becoming a priority in the large enterprise, government and health verticals. Supplementing innovative solutions with analytics capabilities will be the need of the hour.
There is also a huge push throughout the region on virtualisation. Organisations are now beginning to take a keen interest in technologies such as Network Functions Virtualisation (NFV) and Software Defined Networking (SDN). But with widespread confusion and rampant misconception, there is plenty of opportunity for the channel community to step in and guide the adoption of these new technologies. This again goes back to professional services.
The channel needs to be looked upon as the trusted advisor in new areas as enterprises are now looking for a much more consultative sell. It is up to the channel to hone its consultative skills and reap rich rewards in future.