Toufic Derbass, MEA Managing Director at Micro Focus, discusses in an exclusive opinion piece, why post COVID conversations around business outcomes necessitate a return to physical, face-to-face meetings.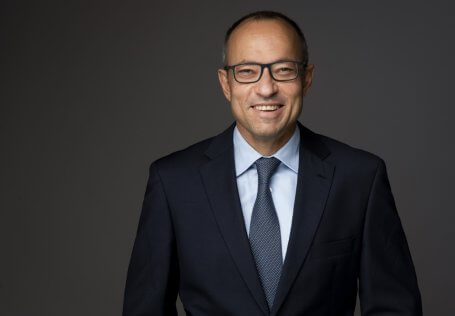 The COVID-19 pandemic got all of us used to the idea of working from home. The transition from the physical to the virtual provided a welcome break and we all warmed to the idea of blurring professional and personal lives and the flexibility that remote work gave us. During the lockdown, in particular, there was a need for technology to step in and connect people, and so businesses managed to hold on and witness growth despite everyone being at home. However, now that the worst of the pandemic is behind us, businesses continue to grapple with what the future of work should be like-whether to continue with the remote work/online trend, or revert to physical meetings as they were before.
Undoubtedly, digital meeting platforms such as Zoom and Teams brought in greater efficiency and reduced costs incurred for physical meets, such as for commuting and arranging physical meeting venues. However, as we re-examine the conversation around business outcomes, it becomes increasingly clear that the absence of the 'thrill' of meeting and connecting with people in a physical scenario has hit companies hard. The emotional void created by a lack of human interaction has definitely impacted customer-facing organisations and it has become amply clear that a return to face-to-face meetings is the need of the hour.
For most of us, a physical return to the office is for 'social' reasons-the chance to connect with friends, interact with customers and get feedback real-time. It's also about a definite structure to everyday activities-a clear demarcation between home and office life. However, there are other definite advantages to business outcomes if face-to-face meetings are encouraged, especially those that involve direct interaction with customers.
To begin with, businesses are built on relationships, and there's no better way to develop a strong rapport with clients and connect with them on a deeper level, than physical meetings. Although digital communication has taken huge strides and evolved significantly in recent years, the power of face-to-face interactions can never be discounted.
This is where the importance of non-verbal communication comes in-the physiological changes, body language, feelings, facial expressions and sitting postures of people that provide instant cues about what a customer is thinking. Emotions are expressed through body language and also through the expressions, tone and volume of what is said. These provide valuable feedback that can be suitably responded to.
Imagine a meeting where two people disagree strongly on an issue. In a physical, face-to-face setting, this disagreement can be kept to the minimum by timely inventions by the rest of the attendees and the meeting concluded amicably, with the final deal concluded successfully. In an online meeting, however, the intervention will be minimum, where both sides will probably be allowed to present their views and then be shut down abruptly, so as to move on to the next item on the agenda. The meeting could end in stalemate, as timely interventions may not be possible and so the argument may not be favourably resolved. This will perhaps result in an opportunity lost, to perhaps, seal a deal.
In the sales field, in particular, face-to-face meetings help to remove any miscommunication between the salesperson and their prospects. The physical presence of both sides means there is undivided attention, the direct opportunity to see the product or experience the service and receive instant feedback, as opposed to online meetings where the 'actual feel' is missed.
This doesn't mean that we should disregard online meetings altogether; it just means we should work out a balance between the two forms. Face-to-face meetings are all about building long term relationships; its all about strategy; it's all about opening our eyes to what's happening in the country, in the region, and staying alert and aware of the public pulse-all of which is difficult to achieve in virtual meetings.