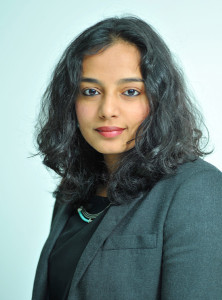 Last month, I had the opportunity to visit 'the entertainment capital of the world' – Las Vegas, to attend IBM's annual PartnerWorld Leadership Conference. At the event IBM urged its partners to 'differentiate' and to 'move' along with the evolving market trends. The company is changing its market and channel strategies along the lines of what they call, 'CAMS' – Cloud, Analytics, Mobile and Social. One of the key takeaways that I would like to share here is around 'engagement'.
The region is good with face-to-face engagement, but today it is just as important to engage through mobile and social mediums.
Virginia Rometty, IBM's CEO, said, "When I think of engagement, I think of re-imagining work." And I believe that's the good and concise way of looking at it. Partners need to be open to do things in a different way, discard the traditional way of running business. What is most important today but not being done is 'to be present with the customer at all times'. From the moment he walks in to the store, expresses his desire to buy a product, to delivery, depending on how the deal is closed.
We often talk about technology in the way it impacts the market. But how many resellers who sell the technology actually have it implemented in his or her own store? And I can imagine how advantageous it will be for the partner to be in a position to sell the technology authoritatively. After all, nothing beats personal experience. While distributors do undertake proof of concepts, if resellers too practiced it, I believe the game would be quite different. Of course, vendors only stand to gain if they looked at investing in this area. Besides implementing what they sell wherever applicable, I'm also talking about depending on technology for some of the most basic conversations with customers. Even from a service perspective, this could go a long way. And when all it takes is having an active social media presence on different platforms, it does seem like a 'little' thing from which there could be long-term benefits.
Resellers should brainstorm for better and more impactful engagements with their customers. To win in this cut-throat market, every small element counts.
This month, we have featured some of the leading resellers in the market, who have been in the business for long. And do not miss the interview with IBM's Michael Gerentine on the company's restructured channel approach.