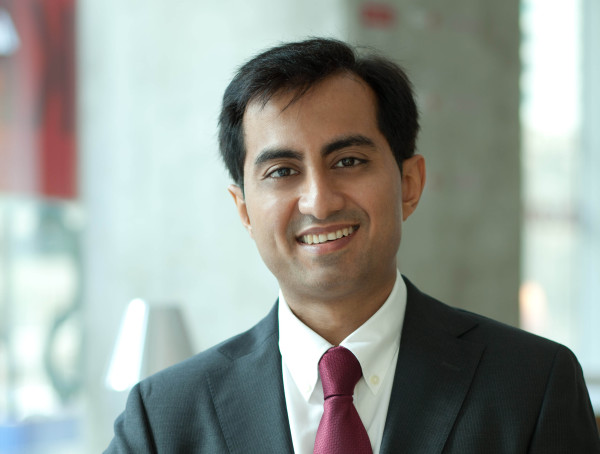 Manish Punjabi, Channel Marketing Manager, ALE, MEA & Turkey, outlines the key takeaways from the Global Partner event held in Paris, earlier this year.
The annual ALE Global Partner Event held in Paris, earlier this year was to meet and update the people who actually sell the Alcatel-Lucent Enterprise portfolio – the sales teams, the pre-sales engineers and the post-sales technicians. Throughout the event, attendees were updated on the success of the previous year and the upcoming trends that are setting the path ahead.
The 2015 edition of our Regional Partner Events kicked off with the Middle-East (ME) version in UAE (April 27-29), followed by the Sub-Saharan and Emerging Africa (SEA) edition (May 20 & 21) in South Africa and finally ended with the French Africa event (May 27 – 29) in Morocco.
The resounding recurrence of the SMB opportunity
The Small and Medium Business (SMB) opportunity was a recurring theme that echoed across all three locations, which is quite unlike the previous editions. We dedicated half-day sessions to highlight our focus on SMB and emphasised the various bundles, marketing programmes and promotions available for the ecosystem.
During this five-week period, we also made some significant announcements. We launched the SMB Sales Assistant, an online tool, to improve a partner's response time when dealing with price and time sensitive small and medium businesses. We also enhanced our existing OpenTouch Suite for SMBs with a host of new capabilities including my personal favorite of Windows Phone support.
What about Cloud for SMBs?
Everyone is talking about the explosion of SMBs adopting cloud-based services in the developed world – an example is IDC's recent infographic. So I decided to ask around whether Cloud for SMBs is a reality? The general feedback was that cloud is the clear answer for certain applications like Email and productivity applications and even small business influencer, Rieva Lesonsky blogs along the same lines. But cloud isn't just for SMBs – our distributor, FVC, easily a mid-to-large (MLE) size multinational organisation with geographically dispersed offices, has adopted Microsoft 365 since several months.
As for Unified Communications-as-a-Service (UCaaS), or voice and related applications that form the mainstay of our offering, it seems the light at the end of the tunnel is still some distance away for Africa. In more mature markets, partners such as UXC Connect in Australia deliver a variety of communication services using the cloud. During InPulse15, UXC Connect enthusiastically described how they deployed communication services over the cloud for the G20 summit in Brisbane for 7000 attendees including 27 heads of State.
Natalie van der Merwe, a Voice Product Champion at our recently signed partner, Vox Telecom, could not have described it any better. Infrastructure, cheap with wide penetration, holds the key for large-scale migration from on-premise to virtual and hosted solutions across Africa. Voice, unlike email, can afford only a slight latency before the delay creates a material impact on the communication. Finally, government regulation as is the case in the UAE is another blocking point for voice as a cloud application.
The channel opportunity
Cloud is coming, if it is not already in your neighborhood and it will affect SMBs and MLEs alike. That is a given. You might be using some Cloud service without even realising it.
Cloud will dictate a change in habits across the board for vendors, such as us, and our partners. During the Regional Partner Events, our team emphasised how everyone will adapt his financial systems from transactions to consumption-based models that are simple and flexible. Sales will adapt their approach from portfolio based to profile based where charges will be tied to the profile of the user – Standard User, Mobile User and Executive User. Service teams, often ignored here, will play a greater role in the sales cycle as customer fidelity and switch over times will reduce.
So, are you ready for the revolution?