Chady Smayra and Diana Dib, partners with Strategy & Middle East, part of the PwC network, discuss how the GCC nations are hastening the rise of regional tech leaders and the development of tech champions can promote investment, employment growth and innovation.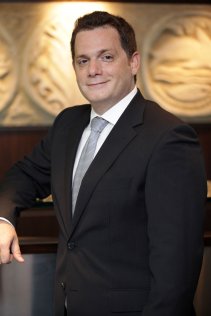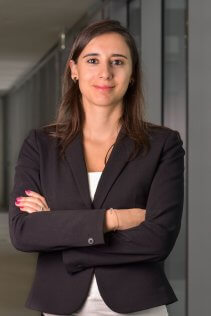 GCC countries are accelerating the development and growth of regional tech champions. Creating tech champions can encourage innovation, job creation, and investments that can boost the GCC's digital economy. The region's tech sector is already making progress thanks to supportive policies, regulatory changes, and a strong push by the private sector. However, even with these advances, tech companies are finding it hard to make the transition to full-blown tech champions—more work is needed.
To become tech champions, GCC tech companies should think differently, taking a global, rather than regional, approach when attracting talent and driving innovation. In parallel, they should rethink their corporate structures and set up a global footprint to support these new ways of operating.
GCC companies are encountering difficulties finding and hiring such tech talent as machine learning engineers, data solutions and supply chain architects. Yet there are opportunities on the horizon. The slew of layoffs from major global tech companies presents an occasion for GCC tech companies to entice tech workers to the region.
When it comes to innovation, GCC companies are slow to develop proprietary digital solutions and intellectual property (IP). Their profit and loss statements remain overly reliant on traditional IT and white-labeling solutions sales. A looming bear market, however, means the chance to acquire targets amid lower valuations and unappealing initial public offering markets.
Tech companies must act fast: global players are already making moves in the region. Thus far in 2023, several well-established global tech companies have announced investments of around $9 billion in Saudi Arabia alone.
When building their talent model, regional tech companies should adopt three global practices. First, they must follow in the footsteps of global tech players by offering equity-based long-term incentives and stock purchase programs tied to company performance.
Second, organizations must satisfy changing employee expectations around where and how they want to work. For many, this means adopting a hybrid working model. Tech champions can do so while ensuring the business runs effectively, productively, and securely by, for instance, setting up satellite and regional offices.
Third, companies should offer enticing career advancement and development opportunities. They can join forces to create clusters of innovation, enable intercompany mobility for talent, and use artificial-intelligence-based systems to match employees with internal roles that fit their interests and needs.
Tech companies need to take two moves when deploying their innovation model: capitalize on global innovation hubs and make strategic investments and M&A.
First, tech companies can use these hubs to engage with global talent and build capabilities across product life cycles. These centers assemble researchers, creators, and innovators to turn ideas into industry-changing products, and guide services from idea to implementation. Hubs also give tech companies increased access to global candidates and capability building across the product lifecycle. These hubs also provide the amplified brand recognition that attracts investors and partners, and widens the pool of potential acquisitions and IP access.
Second, when pursuing strategic investments and M&A, GCC tech companies should set clear objectives and establish a blueprint to help steer their decisions. In most cases, IP sourcing will be the priority.
While acquisitions can provide a faster route to control and monetization, they do not necessarily bring the strategic and long-term economic returns needed. Acquiring large and established businesses brings complexities and a lack of synergies that might prove too hard to overcome. A more beneficial approach connects companies without integrating them, with the right combination of M&A, partnering, IP licensing and monetization deals. To do so, tech companies can engage early on with potential targets and partners to test the combined value proposition and IP in the market, such as through proofs of concept. GCC tech champions can also establish corporate investment funds or corporate venture arms to help secure IP, attract talent, and gain exposure to new sectors.
Companies also should have an enticing value proposition ready to expedite negotiations because global players often operate in the same M&A space.
To support these global talent and innovation models, companies must establish a global footprint. When deciding where to mount a physical location, companies should evaluate three elements: operational efficiency, appeal to tech talent, and market profile.
In addition, companies should have a corporate structure that enables effective IP management and movement of funds and resources across territories. To do so, organizations may need to employ a combination of holding companies, IP holding companies, special purpose vehicles, management companies, and funds abroad in addition to any portfolio companies. Each operating structure has tax implications, which companies should consider as it will affect funds and earnings repatriated to the GCC. Tech champions should also familiarize themselves with regulations in the jurisdictions where they operate.
By taking a global approach to talent and innovation and moving away from regional standards, companies can accelerate their journey to becoming tech champions and establishing a strong digital economy in the GCC.