Speaking at the recent launch of Amazon Web Services' presence in the Middle East and North Africa, Fahad Al Gergawi, chief executive officer of government agency Dubai FDI, discussed the criticality of technology in developing the emirate's business environment, and how cloud can create unprecedented opportunities for SMEs across the region.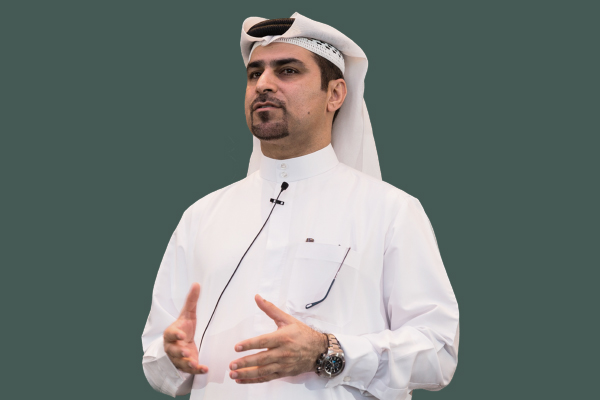 What are Dubai FDI's main objectives? 
We're mandated to do a few things. We have to facilitate the business environment in Dubai, and help to enhance the city's positioning as a global hub for investment in different areas. It's our job to market Dubai globally, and help companies here with their growth potential.
Dubai is currently the main hub for the Middle East, Indian sub-continent and Africa. We provide growth potential for countries in this region. You can see numerous examples of these conditions, namely the  vibrancy of the Indian business community that exists here.
What role do you see cloud playing in terms of innovation?
If you look at the handcraft market across the MENA region, it's mainly made up of smaller businesses. Cloud gives them access to a market of 300 million people. Cloud is inevitable, with all this Big Data coming in. It's a direct answer for storing all the data. You cannot rely on normal data centres from five or 10 years ago. The more data that you have, the bigger the problem if you don't have the right storage solution. For the time being at least, cloud is that solution.
If you talk about innovation and see all the IPs of startups setting up a footprint in Dubai, cloud allows them to grow in new markets.
What do you think Amazon Web Services can bring to the region?
I believe their portfolio of services and products is much greater than people realise. A lot of people associate them with online shopping, where the company is already a world leader.
In truth, they're just getting started. They've allowed us to see how we can connect businesses and economies from different perspectives, from a government point of view, to the development of foreign direct investment.
What are the most important initiatives you're working on at Dubai FDI?
We've been working with Amazon for almost two years now, and they've shown a keen interest to expand in the market. We've given them an idea of the ambition and growth that this market can offer, and the potential of the $200 billion ICT industry in the GCC. We've also given them an idea of the different programmes and strategies that exist here, and how they can be tapped into, as well as how they can design special products for this region.
We're promoting Dubai's logistical strengths, and how they can be used globally. Technology can be the difference in a number of our strategic objectives, including the fourth industrial revolution, Dubai's Smart City ambitions as well as a host of other government strategies.
SMEs can benefit as well as large companies. Dubai is becoming a knowledge-based economy, which allows innovative products to succeed. Citizens here are tech-savvy; they demand new services and products, and are the ones who verify the success of services. These conditions benefit technology companies that are new to the region.
Is this region willing to take risks in terms of technology adoption?
Technology adoption has long been a priority of Dubai. His Highness Sheikh Mohammed said that there's a tremendous opportunity for emerging economies to play catch-up in terms of Internet technologies, and this is an extremely exciting journey. It will be a fast-moving train, and Dubai has decided to be in the front carriage so that it can develop its economy – and society at large – at a fast rate. Dubai is always a fast mover, and we do ordinary things in extraordinary ways.