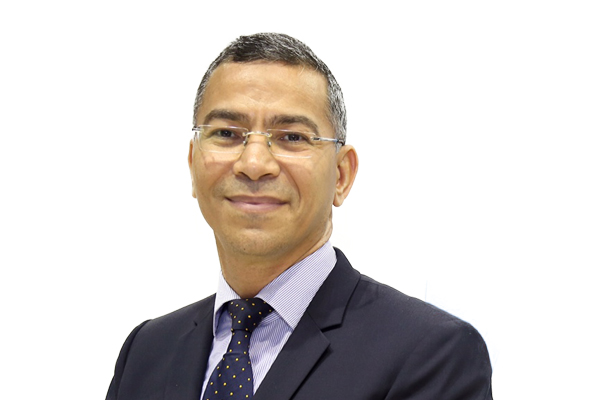 A great idea alone is no longer enough – business success today is defined by the ability to turn ideas into value faster than your competition.
We now live in an 'idea economy'. Never before have the tools required to turn an idea into a new product, business – or even a new industry – been more accessible or easy to deploy.
The ultimate winners are those companies – be they start-ups or huge established businesses – that understand how to use the power of IT to unlock the full potential of their ideas.
Opportunities and challenges
In the idea economy, no industry is immune to disruption. Tools like cloud computing, mobile technology and Big Data analytics enable new ways of doing business and creating new customer experiences. However, most organisations have been built with rigid IT infrastructures that are costly to maintain and make it difficult to implement new ideas quickly.
This landscape favors the entrepreneur with no baggage. Today, anyone with a good idea has access to all of the infrastructure and resources traditionally only available to a Fortune 500 company. They can rent compute on demand, get an SAS ERP system, use PayPal or Square for transactions, market using Facebook or Google, and have FedEx run their supply chain.
This has given rise to a new class of entrepreneurs. Bigger, established players risk missing market opportunities and being usurped by new ideas and business models if they cannot match this agility.
There's some good news here for established businesses. The same technologies that make it easy for new companies to get started are also available to enterprises, but they need a partner to get them there.
Smart Cities and providing better services to citizens
In the same way that these solutions can be applied to transform businesses, so too they can be used to enable smarter cities that drive greater quality of life and efficiencies.
Innovations are being driven by citizen expectations as well as resource challenges. The four pillars of the new style of IT – Big Data, cloud, mobility, and security— make what was previously impossible a reality.
All these innovations allow cities to be much more efficient, agile, and resilient, and help them improve quality of life, drive economic growth, and create sustainable communities to be ready for an ever-changing future.
Technology drives seismic shifts in the fabric of cities
Around the globe, cities are recognising the importance of how technology can provide added value for local citizens. Dubai is a clear example of a city where technology is already doing this.
We are still in the early days of connecting the analogue world to the digital world. You won't see the Internet of Things everywhere all at once, but the signs are all around you. There are already cars with prototype navigation and sensor systems that have driven themselves safely for more than half a million miles. Our homes are connecting, with thermostats that can be controlled with a cell phone. Our bodies and clothing are connecting, with biometric sensors, watches and wearables.
Securing the future of cities
In this hyper-connected world, no city can thrive without being a part of the regional, national, and global fabric – over communications networks for the movement of people, goods, and information.
They also need to offer superior government services in education, healthcare and social services.
As emerging megacities – many of them in the developing world – vie for increasing influence and economic share, those cities that have invested in the necessary tools and have the right infrastructure will be the ones that reap the rewards. The time to act is now.