Ekta Puthran, Regional Distribution & Channel Manager – MX Middle East & Africa at Barco explains why the main challenge today is to adopt person-centric solutions that put intuitive user experiences first, without disrupting the existing meeting set-up of the enterprise.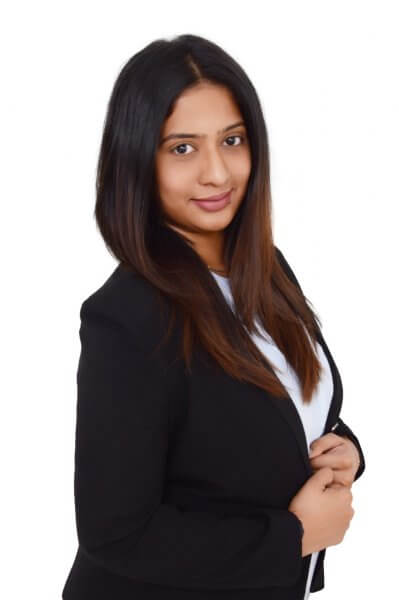 Can you tell us something more about the ClickShare Conference that you launched in February?
The new ClickShare Conference which we launched recently, has revolutionised the conferencing needs of businesses. This is a first-of-its-kind platform-agnostic technology that enables organisations to embrace a Bring Your Own Meeting (BYOM) approach to conferencing where employees are empowered to use any agnostic UCC system they prefer to host remote meetings, without impacting quality, security or compatibility.
How will ClickShare help businesses accelerate their remote working capabilities?
The pandemic has brought on a radical change in the working environment in most organisations with employees showing a preference to work on their own devices over those provided to them, even as they move towards working from the office and choose to work from home. As a result, organisations need to roll-out platforms and solutions that will not interrupt efficiency, but also ensure data security, ease-of-use and seamless connectivity. Responding to this need, ClickShare Conference is supporting businesses to ensure closer hybrid collaboration between employees, taking conferencing to an entirely new level. The wireless conferencing solutions from Barco ClickShare is designed to work seamlessly with existing video conferencing systems and tools and has made remote meetings as intuitive and straightforward as face-to-face meetings.
How is technology expected to enhance collaborative conferencing sessions, going forward?
The trend towards work decentralization was already under way over the last decades, but the pandemic has accelerated the progression dramatically. Now more than ever, organizations are challenged with offering employees access to remote collaborative solutions and catering to their BYOM needs in order to seamlessly connect both on-site and remote workers. The key, however, is to have person-centric solutions that put intuitive user experiences first, without disrupting existing meeting set-up of the enterprise. Again, ClickShare Conference enables IT managers to embrace BYOD and BYOM, helping employees connect seamlessly, whether on-site or remotely. This is also while using their preferred devices and preferred UCC platforms, but also making the most from the AV peripherals in the actual meeting room. ClickShare devices are fully secure, easily accessible and fully compatible with the existing IT infrastructure.
How would you describe the growth of the remote conferencing market since the beginning of the COVID-19 pandemic?
The pandemic has brought on a key behavioural shift in the working environment, primarily in the employee preference. Employees prefer to use their own devices to connect, whether remotely or from the office. According to Barco's research, 71% of employees are already selecting their own preferred conferencing systems, with on average six different conferencing solutions being used by every company. Further, a Gartner report shows that by 2023 fewer than one third of digital workers will select the corporate office as their preferred place to work. While remote working was already on the rise, the pandemic has only accelerated this movement. We believe that the remote conferencing market is only set to grow in the coming years with companies needing to adapt to the new working norm to ensure undeterred employee connectivity while also addressing the growing threat of cyber security as a result of external devices being connected.
What are the greatest cyber threats currently at play and how has COVID-19 changed the cybersecurity landscape? 
One of the primary challenges of the new hybrid working model today is the security implications of myriad systems being used at once. The World Health Organization reported a fivefold increase in cyberattacks since the COVID-19 outbreak. Cyber criminals have found unique opportunities to leverage existing attack tactics, techniques and procedures to exploit new opportunities created by a massive increase of employees working from home. The most dangerous cyberthreats today are the ones that find their way into a company via the employees through phishing attacks or malicious emails. In such a scenario, the workforce may become the largest vulnerability for an organisation that needs to combat the threat with the right defence mechanisms and employee education programs in place.
How, in your opinion, can the security of remote devices be ensured, especially at this time?
A massive challenge today is keeping organisational data and connections secure, especially when so many workers are working remotely and using their own devices or meeting room solutions. Using smart, wireless collaboration solutions, like ClickShare and ClickShare Conference, is imperative to ensure seamless, secured engagement and connection between in-office and remote workers.