The ideal home security device should exemplify safety while letting users customise it to suit their requirements, says Syed Sameer Ali, Senior Sales & Operations Manager at Eufy Security GCC, part of Anker Innovations, a leading consumer electronics brand.
How is eufy redefining the home security landscape in the UAE?
The UAE is a safe and secure country thanks to a proactive government that provides a secure environment with the best surveillance infrastructure. Even so, we as responsible citizens and residents have a duty to deploy smart security devices within our homes and private spaces to prevent any untoward incidents. Underscoring this fact, Eufy has been at the forefront of innovative security devices that provide convenience and a hassle-free, seamless operation. Our devices are particularly relevant right now, when social distancing is the norm, since they allow you to monitor everyone within your immediate space, such as the door outside your home.
Over the years, Eufy Security has changed the perception of safety, from being a full-time activity needing you to watch a bulky screen to monitor movements to and fro. Now, with our cutting-edge technology, users can monitor their property from anywhere, trigger an alarm for unwanted intruders and even set up motion alerts as needed.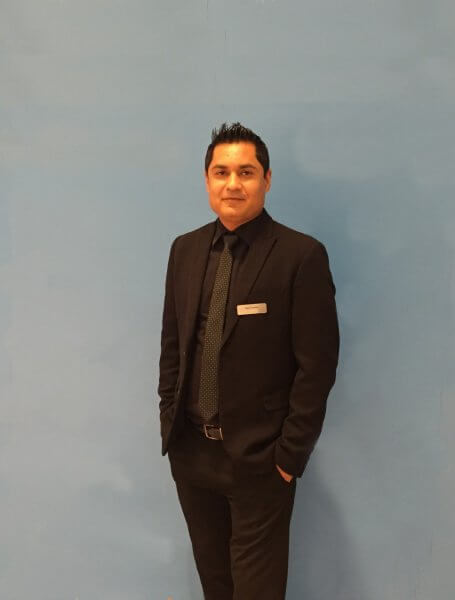 We understand that every home has its own requirements and homeowners as well as tenants must move away from traditional monitoring CCTV to smart security devices that are wireless, weatherproof, have a 2-way communication system and allow users to define the alerts based on when and where these devices are needed, as well as the area to be monitored and timing. For example, if you've got a backyard and want to know if anyone is snooping around over there, you can get an easy to install floodlight camera. The customisability available today is immense.
What differentiates eufy security's product range from those of its competitors?
Eufy Security devices are equipped with the latest technology and cutting-edge solutions that offer privacy, convenience and customization. Let's talk about the privacy aspect first. Customers these days are very particular about privacy and security. Realizing this, eufy's products are designed to store, process and calculate user data locally using military-grade encryption and do not upload user data to the server, allowing users to control their own data.
Coming to technology, eufy has integrated Artificial Intelligence (AI) into its devices, which uses deep learning algorithms to identify people and faces to remove false positives, and optimizes the algorithm to identify vehicles, animals, and express delivery. Users can configure these devices themselves.
Our unique features don't end there. We have a battery system that is reliable, long-lasting and worry-free. In fact, eufyCam 2 brings one year's worth of battery life in a single charge. This means users can be carefree about their surveillance system and can always rely on it.
Our devices work perfectly in the UAE environment and users can even view history video clips, unlike competitors who require a subscription for the feature to be activated. Not only that, eufy devices also act as a Wi-Fi repeater which boosts signal to the cameras, extending the coverage area of the Wi-Fi network.
Perhaps, the best feature of all is that users can customize these devices to receive only the alerts that matter. Users can also customize the area where they need detection to happen.  To round it all off, all your recorded footage is totally private. Stored locally, with military-grade encryption, transmitted to you, and only you.
What are some of your key products?
Some of our game-changing devices are the EufyCam 2 Camera, equipped with a wireless home security system, has a long-lasting battery life of 365-days, is HD 1080p, IP67 weatherproof, has night vision, is compatible with Amazon Alexa, Google Assistant & Apple home kit 2-Cam Kit and has no monthly fee.
The EufyCam 2C Camera is again wireless with a 180-Day battery life, is HD 1080p, IP67 weatherproof, has night vision, is spotlight compatible with Amazon Alexa, Google Assistant & Apple home kit 2-Cam Kit and has no monthly fee.
The Video Doorbell 2K is a wireless video doorbell (battery-powered) with 2K HD, no monthly fee, has on-device AI for human detection, features a 2-way Audio and can be easily self-installed.
The Indoor camera 2K & Indoor Camera 2k Pan & Tilt are true game-changers. They work with voice assistants, motion tracking, night vision, requires a MicroSD card, doesn't require HomeBase.
Our Smart Floodlight with Camera comes with cutting-edge features such as dual 2500-Lumen bright and adjustable floodlights, all-weather ready, a 1080p camera, a real-time response feature, no monthly fees and secure local storage (existing round weatherproof box and outdoor wiring required).
Moreover, you can buy our products at leading electronic retailers like Jumbo, Virgin, Sharaf DG, Emax, Danube Home, Homesmiths, Lulu and online on noon.com and amazon.ae