Gigamon has announced a distribution agreement with Redington Value, a value-added technology distributor of leading solutions in security across the Middle East and Africa region.
Under this new agreement, Redington Value will act as a key Gigamon distributor with local presence in countries in Middle East and Africa.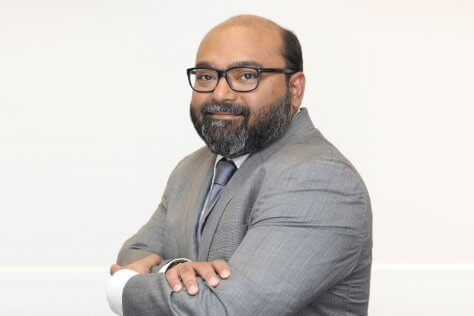 For more than a decade Gigamon has been helping customers see what matters, from the inside out. Gigamon was the first company to deliver, in a single platform, network visibility and analytics across all seven OSI layers to solve for critical performance and security needs. Organisations will be able to capture all network data in motion, process it, and make it available to the tools and people who need it so that organisations can focus efforts on driving digital innovation.
"To build on our success in the region and further extend our reach across the entire Middle East and Africa region, we are delighted to have partnered with Redington Gulf," said Vijay Babber, Senior Channel Manager at Gigamon MEA.
Babber continued, "With their strong relationships across our eco-system play, and their strength in multi cloud environments, Redington will help facilitate the distribution of Gigamon solutions to a wide reach of Channel Partners throughout the Middle East and Africa. This strategic partnership fits in perfectly with Gigamon's growth plans for 2021 and beyond, enabling us to leverage Redington's expertise, technical skills, coverage and relationships to build a stronger channel in region as well as to help our customers achieve 100% visibility in their physical, virtual and cloud infrastructures. In turn, Gigamon are able to assist Redington in providing solutions that allow for cost savings and tool optimisation which are sure to resonate with their partners and customers during these challenging times."
"Many organisations now want to have visibility on the network traffic. Customers today are overwhelmed by managing multiple security solutions," said Sayantan Dev, President at Redington Value. "Gigamon has been the leader over the years in providing great visibility to the network traffic with GigaSecure. By entering into a strategic partnership with Gigamon, we can further simplify how our customers protect their networks and make it easier for our partners to deliver unparalleled data-in-motion visibility into public, private and hybrid environments in the region.