Cloud computing offers a multitude of benefits for modern enterprises including flexibility, efficiency and even security. With cloud adoption gaining significant momentum in the region, Feras Al Jabi, senior vice president for Advanced Technology Consultancy (ATC) and Itqan Global for Cloud and Digital Computing Systems (Digital Okta), discusses why the two companies are the right partners of choice for a successful, seamless and secure transformation to the cloud.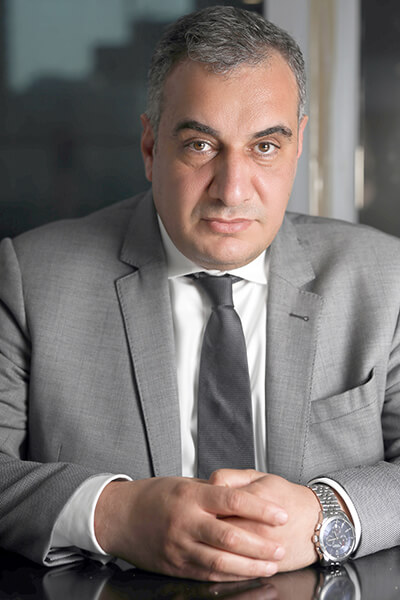 Cloud spending in the Middle East and North Africa (MENA) region is expected to reach $2 billion by 2020, according to research and analyst firm Gartner. The main growth drivers are Platform-as-a-Service (PaaS) and Software-as-a-Service (SaaS), which currently account for $1 billion between them.
The UAE is amongst the most advanced countries globally. When it comes to digital innovation, the country has one of the highest levels of ICT adoption across all market sectors.
A decade ago, the government launched the UAE Vision 2021, a national agenda aimed at diversifying the economy and making the country one of the best in the world including in the field of science and technology.
As part of the drive towards economic diversification, the UAE is embracing technological innovation with cloud computing as its foundation. The data center has been disrupted as much as the desktop has in recent years, thanks to the rapid rise of cloud computing.
Despite predicted growth, the cloud is still an emerging technology in the Middle East and regional businesses need the expertise and guidance of entities such as systems integrators and cloud service providers to fully maximise its value.
Among such organisations are Digital Okta and ATC, which are both gaining significant momentum in the region with the firm's senior vice president Feras Al Jabi at the helm.
ATC is a systems integrator focused on enabling organisations translate their digital vision into reality. The company centres on three key areas namely smart workplace, application solutions, licensing, consultancy and support.
Established in 2016, the organisation has played a significant role in driving the digital transformation of several public sector firms, enabling their adoption of disruptive technologies such as cloud, artificial intelligence (AI), Internet of Things (IoT), mobility, software-defined networks and software-defined data centres.
"ATC prides itself as being an embedded player in the IT industry," says Al Jabi. "This means that we align our vision with the different shifts and trends in the industry by being constantly in touch with our customers. We are continuously innovating. We believe that every digital improvement in customer experience will open up new possibilities for a business to thrive.
ATC has numerous global IT brands in its portfolio including Dell EMC, Huawei, Juniper and Microsoft as well as other key players in the fields of Big Data, blockchain and AI.
"What differentiates ATC's services is that we provide holistic support to our customers from project planning to design and implementation. We drive innovation from core to the edge, demonstrating real added value to customers in their digital transformation journey," he says.
With a dedicated team of highly skilled professionals, ATC has become one of the preferred local systems integrators for major organisations from the government, semi-government, education and healthcare sectors.
Another unique value proposition by ATC, according to Al Jabi, is its unparalleled trust with its customers. "For us to be able to effectively drive our customers' digital transformation project, we provide our clients with an outside-in point of view to help them achieve their digital objectives. We make sure that we know exactly what's going on site, the data centre, and what industry shifts will affect them to ensure that we bring them the right solutions and advisory for their projects."
Meanwhile, Digital OKTA is a cloud services provider focused on enabling business IT transformation journeys by leveraging cloud, mobility, IoT and Big Data solutions. Digital Okta boasts a diverse range of products and services including Microsoft Dynamics 365 Enterprise, Hybrid Transformation and Azure Managed Services to name a few.
"Digital Okta is a company that was born and created in the cloud," explains Al Jabi. "We started the company with the notion that cloud offers businesses unlimited opportunities to manage their data and resources, and we are the right partner to offer them with expertise and consulting services to get ahead in the market."
Al Jabi highlights that the migration and advisory services Digital Okta offers has resonated well with their clients in the region who want to transition to the cloud.
"As a cloud services provider, our goal is to ensure that we design a correct and secure path towards cloud transformation for our clients," he says.
"We provide a comprehensive and very hands-on approach to make sure everything is up and running for them. We ensure that there is an element of trust when it comes to our relationship with our customers, and we assure them that we are with them every step of the way."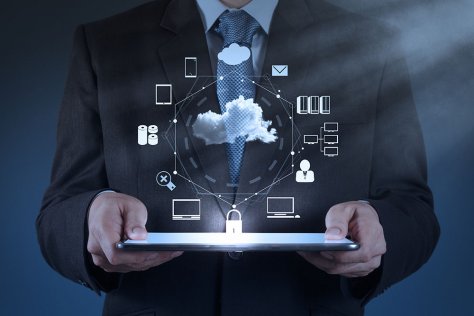 Security and sovereignty
Over the last few years, despite increased digital transformation in the region, there was still a significant volume of resistance from some businesses initially when transitioning to the cloud. This is primarily due to the lack of standards when it comes to data privacy and sovereignty.
However, 2019 has been a landmark year for cloud in the region. It saw cloud providers such as Microsoft and Oracle launch data centres in the country, adding to existing UAE centres offered by SAP and Alibaba Cloud. Amazon Web Services (AWS) also unveiled its first Middle Eastern data centre in Bahrain.
"This step that was taken by Microsoft and AWS is very strategic," says Al Jabi. "Businesses are now expressing a clear desire to move to the cloud. The establishment of these data centres has alleviated fears over the security and confidentiality of their data."
According to Al Jabi, in addition to the new local data centres by global cloud providers, the different security standards focused on data privacy and cloud security have also contributed to regional firms' being more open to the cloud.
"These global cloud providers adhere to international security standards ensuring the security of customers' digital assets. With all these players entering the regional market, we can expect more regulatory frameworks to be put in place. I believe that regional governments will become more active in developing cloud regulations."
As a systems integrator and a cloud services provider, Al Jabi notes that both ATC and Digital Okta respectively, are well-positioned to enable customers to stay on top of the necessary regulatory mandate on cloud adoption.
"Cybersecurity will always be a challenge for any industry," he says. "No one is immune to cyber threats and the more our digital life becomes more active, the more vulnerable we become to cyber-attacks. Our expertise and solutions can help organisations navigate these challenges, all while unlocking the potential of cloud."
Looking ahead
Al Jabi highlights that the regional landscape can expect growing demands for AI initiatives and programmes, to which cloud technologies play a key role.
"AI will be a gamechanger for any industry, but what many people don't realise is that cloud is a significant element for any AI implementation to succeed. So, this year we will be launching new programmes and announcing partnerships focused on driving AI initiatives on the cloud."
In the next few months, Digital Okta will also be launching a new online marketplace to help organizations to purchase and seamlessly optimize its software-as-a-service offerings.
ATC and Digital Okta will continue to play an important role in enabling seamless and secure digital transformation journeys for regional enterprises, according to Al Jabi.
"Since day one we know our identity and our value. We will remain a committed and loyal partner of choice for regional businesses. Finally, we will continue to value our customers' needs and help them drive their business towards a bright future," he says.