CNME Editor Mark Forker secured an exclusive interview with Murali Konasani, CEO of TekSalah, to find out how the company's commitment to simplicity and innovation, and its expertise and independence have underpinned its success in the UAE's ICT industry.
TekSalah was formed in 2007 and has enjoyed phenomenal success over the last 12 years completing over 1400+ projects successfully.
In a compelling discussion, Konasani outlined the core values that ultimately defines the company and explains
how the combination of its consulting expertise and desire to innovate has 'fueled' their growth and success in the ICT market over the last decade. TekSalah's area of expertise exclusively focuses on cybersecurity, cloud, digital infrastructure and software solutions.
According to Konasani what underpins the success of TekSalah is their four key pillars which are simplicity, innovation, expertise and independence.
"In everything we do we try to make it as simple as possible. In terms of innovation it is in our DNA. Our teams consistently pose the question as to how we are relevant to the customer. It's our responsibility to determine what is the purpose, and end objective for the customer, and then proceed to help them integrate a solution that ultimately enhances their business," said Konasani.
He added, "Businesses need to be more agile than ever before. Businesses are very keen in investing in the power of change – into people, processes and technology. In a way, our solutions are all about empowering business to do more, move faster, drive innovation and to ultimately achieve tangible business outcomes."
The charismatic CEO of TekSalah said that its customer- centricity is also a key ingredient in how it has amassed almost 500+ clients, 95 percent of which engage in repeat custom with the ICT leader.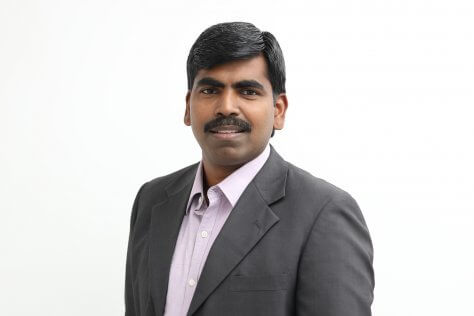 "We de-risk the customer by taking ownership of the entire engagement life cycle. We try to be very innovative as part of our efforts to differentiate ourselves. We exercise our expertise and perform due diligence to ensure that we provide the best solution that is required to address the need and future-proofing of a specific customer, and that is ultimately beneficial for them. We listen to them, and we deliver for them and that is why our customer satisfaction results are so high. Customer-centricity is at the heart of everything we do," said Konasani.
He also highlighted the importance of its other key value, which is independence, citing that it was critically important to approach discussions with an open mindset, and not be driven by a specific vendor.
"We have close collaboration and specialisations with major technology vendors. However, when we engage with a customer, we don't speak in a vendor language with them. If we come with that vendor mindset, then how can we be relevant to them? Our team is conscious of not employing a vendor agenda when they engage with our customers. We listen to them, then outline to them the pros and cons of a particular solution, give them the options and advise them on the solution that fits best with them," said Konasani.
Under the direction and leadership of Konasani, the ICT firm has gone from strength-to-strength and has also positioned itself as an 'agent for change' in terms of helping businesses overcome challenges they face in executing their digital transformation objectives.
More and more enterprises are migrating to the cloud, and for some this is a daunting proposition, but the CEO of TekSalah pointed out how the decision by Microsoft to establish data centres in the UAE has triggered an acceleration of enterprises towards the cloud, although he stressed that there still was a significant portion of businesses reluctant to embrace cloud.
"There has been resistance to change, especially in relation to cloud migration, but now that fears over data residency has been largely addressed, we're beginning to see higher adoptions to the cloud, although it's important to point out that many remain reluctant to moving to the cloud especially with certain types of workloads. The resistance comes from the fact that many businesses feel that by moving to the cloud they will lose control, flexibility over their data and sometimes the cloud readiness of their core applications. However, we can use our expertise to consult them on the benefits of migrating to the cloud and this presents us with a big opportunity," said Konasani.
As more and more emerging technologies continue to disrupt major industries, the emphasis to implement robust security architecture has become an urgent necessity. This vertical is another area in which TekSalah can flourish.
"When it comes to cybersecurity you simply can't ignore it. Every organisation whether you're running on cloud or not has to prioritise it. The threats are becoming more and more sophisticated and are constantly evolving. The consequences of your organisation being subjected to a cyberattack can have devastating implications for your business. Enterprise or the SME, adopting the right technologies and the training of people, practices can't be ignored. Again, this is a space in which we can utilise our expertise and our solutions to gain market share. The message we convey is that the relevance of cybersecurity is for everyone," said Konasani.
The dynamic CEO has said that his wonderful team and the 'culture' that has been created within the organisation has cultivated an environment in which it can thrive and deliver success for its customers. He used the example of his sales team to illustrate this point.
"The team that we deploy on the ground that are reaching out to prospective customers are not called salespeople, and they don't identify themselves as sales. They are consultants. They are effectively selling, but the mindset is completely different to that of a traditional salesperson as they're approaching the customer from a consulting perspective," said Konasani.
The ambitious CEO is hungry for success and having surveyed the Indian, African enterprise sectors, believes the opportune time has now come for TekSalah to expand its business.
"We have had back offices in India for the last number of years, but their only purpose was to support our existing operations in the UAE. We're proactively taking steps to penetrate the Indian, African enterprise markets. We're very confident we can replicate the success we've enjoyed in the UAE in both India and Africa, and this will be a major focus for us over the next 12 months," concluded Konasani.