CNME Editor Mark Forker managed to secure an exclusive interview with Sophia Antony, Senior Product Manager – Dell EMC at Ingram Micro, to find out how the company's global supply chains have been affected by the ongoing COVID-19 pandemic.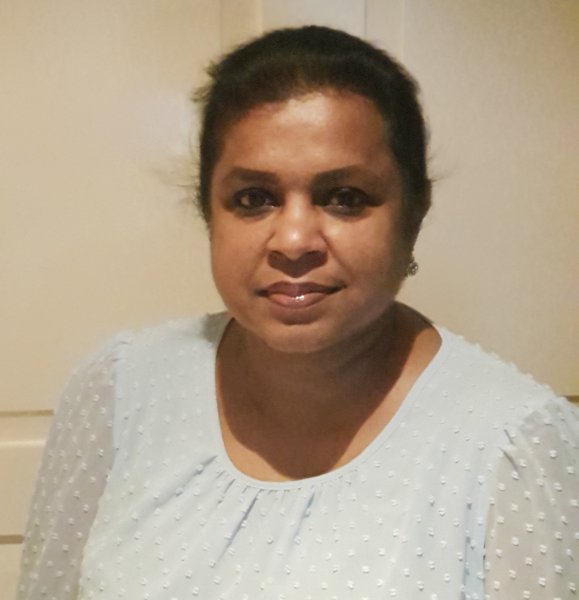 Sophia has been a key component of the distribution operations at Ingram Micro for years – and is recognized as prominent thought leader within the IT industry.
She is tasked with the responsibility of managing sales, business development, strategy and ultimately the distribution of products from Dell EMC at Ingram Micro.
Sophia has helped Ingram Micro to remain ahead of the curve by having the foresight to devise a contingency plan for their stocks before lockdown restrictions really took hold.
"Ingram Micro is the distribution arm of Dell EMC, and we do stock and sell business and back-to-back business for them. We're currently facing a global pandemic in the form of COVID-19, but we projected that there could well be severe disruption in terms of shipping and distribution, so we ordered a lot of stock before the virus took a grip and halted supply chains. That decision enabled us to be in a position to have enough stocks available to meet market demands," said Sophia.
She also pointed out that another challenge in terms of supply chains is the fact that many countries have different rules, policies and regulations around shipping, importing and exporting. The other problematic factor for many enterprises is that lockdown restrictions has forced them to realter their traditional methods of distribution which was spread across freight transport, aviation and shipping.
"In February, we anticipated that it was likely we were going to encounter challenges, so we placed additional orders. However, in terms of how we typically received our stocks, we normally used a mix of shipping, air and trucks to deliver it from Europe, as part of an effort to reduce costs. But now that air cargo flights are the only viable options for distribution, and there is increased demand, then inevitably the costs have doubled," said Sophia.
Sophia stated that although costs had grown exponentially, they hadn't imposed any additional charges on their partners, and instead are working tirelessly with them to find a resolution that works for all parties.
In addition to this, the Senior Product manager also declared that when COVID-19 is brought under control there will be increased demand.
"In terms of our back-to-back business we do have problems because we have orders placed that are not shipped or are still in production due to lockdown measures. However, as I've already stated I believe we have a healthy pipeline, and we will be well positioned when the lockdown restrictions in countries are scaled back. It's important to note that when this crisis is over there is going to be demand, because the market is dry now without stocks. But as I already said we placed a lot of orders in February, to ensure we were still able to meet the market demands of our customers," said Sophia.
The Ingram Micro executive also conceded that every business is facing challenges due to COVID-19 – but said that the crisis represented a unique opportunity for many of their partners to learn new skills that wouldn't have been possible prior to the outbreak.
"COVID-19 has disrupted business continuity in every industry from education to aviation, but what we're doing is trying to stay 'connected' with our partners. What we've identified is that most of our small partners are now sitting idle at home, because they're unable to open their shops. However, we recognized that this provided us with a unique opportunity to help them increase their knowledge – and we're conducting one-on-one training with them" said Sophia.
As the dynamic executive points out before this pandemic it was difficult for partners to upskill because they were working from 10-10 every day, and simply didn't have the time to learn new skills. Now they can avail of free training that is being provided to them by Dell EMC.
"The global pandemic has created a situation were small partners now have a lot of time on their hands, so we're providing training to them to help them get certified by Dell EMC. The sales, pre-sales and product managers are delivering the training seminars, which is specifically tailored to what they want to learn, and we're doing this all for free,".
She also praised the outstanding leadership that has been displayed by their management time during this crisis and declared that internally the company has adopted a mindset and approach in which they want to become better by actively staying busy through e-learning and training.
"We've been supported in this approach by our management and during times of crisis your leadership needs to be inspirational, and they've certainly displayed that at Ingram Micro. Our management have been a phenomenal support and normally they would've been focused on crunching numbers which is the norm in distribution. But now they are fostering an ecosystem and an environment which is encouraging us to learn new skills and undertakes new challenges," said Sophia.
She also pointed out that the knock-on effect of that cultural leadership has trickled down into their partners.
"The effect of that sort of direction and support from management has resulted in us doing the same with our partners by encouraging them to do likewise. We want them to become certified by Dell and know more about the products, solutions and services they're re-selling for us. We now have time to learn, so let's seize on that, because it won't last forever, and when this storm eventually passes, we will all be very, very busy again," concluded Sophia.