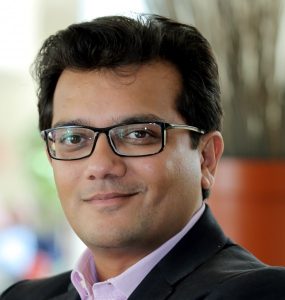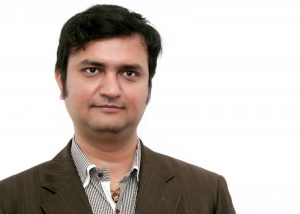 Channel advisory firm Enabler One's co-founders Nehul Goradia and Rishikesh Trivedi share go-to-market strategies and plans for 2018.
What were the gaps in the market that led to the formation of Enabler One?
Nehul Goradia (NG): The IT market in the Middle East and Africa (MEA) is changing exponentially with the increasing adoption of new technologies and the emergence of many new players. Most organisations are unable to justify or capitalise on their market penetration spend as they're unaware of the nuances of the local markets. Although viewed as one territory, MEA consists of many countries with their own cultures and operational methodologies. At Enabler One, we help firms bridge this gap by bringing in our years of experience of having launched multiple organisations, brands and products in various geographies.
Can you explain the business objective of Enabler One?
Rishikesh Trivedi (RT): A unique go-to-market advisory firm, Enabler One, provides market penetration, market share enhancement and brand management strategy services. We not only consult but support our clients from 'strategy to execution'. With in-depth experience in alliance and channel development and brand marketing, Enabler One, brings domain as well as market expertise for technology organisations.
NG: With a defined objective of helping organisations achieve a better ROI from go-to-market investments, our enablement programmes are governed by the following ethos – helping clients reduce their time to market, connecting them with the right people: whether partners or customers and lastly, enabling and enhancing their brand visibility.
Who is your target audience and which verticals do you specialise in?
RT: Considering that our existing clients range from start-ups to distributors to global technology providers, our target audience is any organisation with a technology product or service offering. We don't have a defined vertical since we work across all technology domains such as cloud, security, infrastructure and applications. However, our focus is predominantly in the B2B technology space.
What kind of services do you provide?
NG: We don't have a pre-defined service or even a packaged service offering. Bearing our ethos in mind of helping organisations get the best of their go-to-market investments, we work with our clients across their strategy definition or execution scenarios to help them meet their objectives. We do this by utilising a wide variety of customised activities such as market insight analysis, product fit analysis, building their channel strategies, enabling demand generation programmes to enabling their brand positioning and many other such activities. Each of our offering is unique to each client.
What kind of demand have you observed from the region?
RT: There has been a positive response from the market. Our offering and approach resonates with our clients since we're not viewed as generic business consultants but a team that has industry knowledge and experience.
How is Enabler One different from other consultancy firms in the market?
NG: There are various organisations in the market providing different activity pieces of our holistic offering: ranging from lead generation to digital marketing. Enabler ONE is unique from the perspective that we offer myriad services but with deep market knowledge and insight. The learning curve for our clients and ourselves on various projects is therefore shorter as well as our inputs are not only at a macro level but at a more micro level, specific to the client and their desired market.
What do you think is the biggest challenge in the IT channel industry?
RT: Looking at the past couple of years, we believe that one of the biggest challenges that the IT channel industry will face is sustainability. There is an element of skill gap, especially with regards to new technologies such as marketing automation tools, analytical tools and cloud computing, which are still either outsourced or unavailable. These new technologies are helping organisations bring more automation as well as operational flexibility and it is imperative to address the skill gap. The other is reinventing themselves. Most channel partners still take a brand and product approach, which doesn't allow them to differentiate from their peers making it difficult to demand better value for their services.
What are the elements partners should look at in order to sustain profitability?
NG: Innovation, service-driven models, expansion into new technologies as well as territories are some elements partners need to consider to stay profitable. Most partners are yet to redefine themselves and their client or sales approach. This was acceptable in the old days when technology sales was product or brand driven. Partners need to modify their approach to take advantage of the various new brands and offerings coming into the market to provide unique solutions, which is a mix of technology and services, to their clients.
RT: Customers today are willing to experiment with unknown brands if the technology is innovative as well as commercially competitive. Over the last two decades, there has been significant improvements in business in relation to internal operations. Now the focus is turning towards efficiency and effectiveness of customer acquisition and retention processes. This would include campaign automation tools, digital advertising networks, data-exchange platforms, AI and Machine learning to segment customers based on intent rather than only demographics, niche community building for collaboration, and many more. These offerings bundled with services provide significant profitability options to the channel.
 How do you see the industry evolving over the next two years?
NG: Security continues to be a major concern and we are observing an increase in cloud computing adoptions. Further, we're seeing a surge of new players entering the market offering niche solutions and services and many global solution providers looking at new geographies. These new and niche players are looking at addressing the innovation gap. Further, we're also seeing a big drive within the start-up eco-system to build offerings around Smart Cities, IoT, security and so on, with many 'techpreneurs' looking to address these different potential growth spaces.
What are Enabler One's plans for 2018?
RT: We ourselves are in a start-up phase and hence our plans for the next year is to establish ourselves as the go-to advisory firm for any technology player looking at entering the MEA market or growing their existing presence either locally, regionally or internationally.