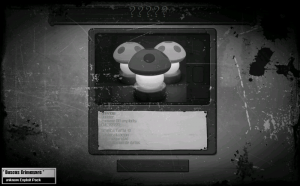 In a security landscape report released on Tuesday, security software maker F-Secure claimed that 2012 was the "year of the exploit".
F-Secure, which focused on cyber threats during the second half of 2012, noted that the Internet has become the primary attack vector for digital desperadoes whose number-one weapon is the exploit kit. "Today, the most common way of getting hit by malware is by browsing the Web," F-Secure said.
What makes the Web so attractive to cyber criminals is the increasing popularity of exploit kits that automate the process of infecting computers. Of all the malware detections in the second half of 2012 identified by F-Secure, 28 percent were related to exploits.
The use of exploits continued a trend established during the first part of the year, despite the yeoman efforts of malware fighters and some successful efforts to cripple prominent botnets, F-secure said.
In 2012, botnet operators increasingly turned to marketing to expand their reach, "offering affiliate programs with attractive 'pay-per-installation' rates and 'rent-a-botnet' schemes that allow attackers to use the combined power of the infected hosts to perform attacks or other nefarious activities," F-Secure said.
The report also noted that Apple's OS X is getting more attention from malware writers. In 2011, for example, only 59 unique malware families were found on the Mac platform. A year later, the number of unique malware variants F-Secure found had more than doubled to 121.
According to F-Secure, Java was a frequent target of exploits in 2012. "If Oracle tightened Java security, it could definitely slow the growth curve in exploit activity," F-Secure Labs researcher Sean Sullivan said.
"Because the Java plug-in for browsers is being beaten up so badly, and it's installed so widely, Oracle is going to have to do something different about how it manages the security and updates of Java," Sullivan said.
Two additional trends likely to emerge this year will be the development of more botnets controlled by peer-to-peer (P2P) communications and the creation of botnets using mobile devices, according to Jon Ramsey, CTO of Dell Secureworks.
P2P is gaining favour among bot masters because it makes it impossible to take down a botnet by disrupting a single server. "We continue to see botnet communication evolve aggressively so that the botnets can maintain their resiliency to either being taken down by law enforcement or stolen by other criminals," Ramsey said.
He said mobile devices, especially smartphones, are becoming juicy targets for bot masters. "What's appealing about a mobile device for a botnet operator is they're always on and always connected," Ramsey said.
F-Secure also delivered a jab at the use of passwords, saying they are increasingly less valuable in the security fight. "The password is dead and we all know it," F-Secure said. "But unfortunately, its successor has yet to turn up."