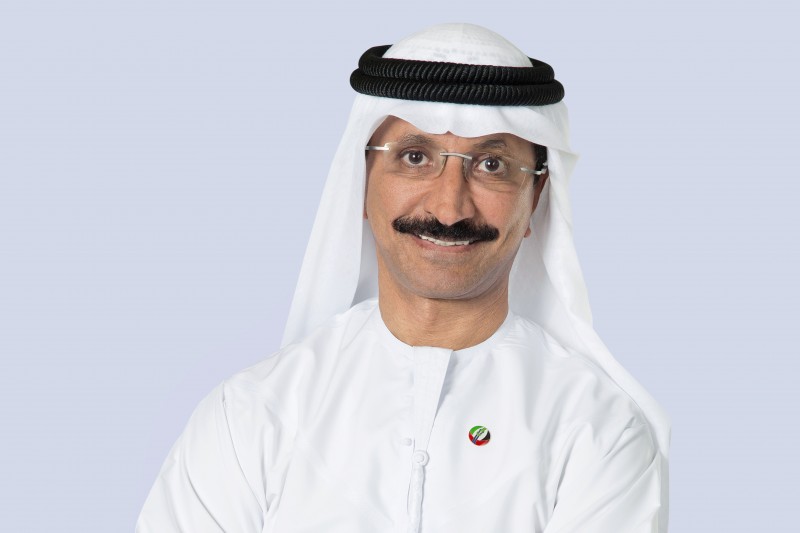 DP World Chairman and CEO Sultan Ahmed bin Sulayem has told tahawultech.com the technologies that he believes will be the bedrock of the logistics industry and will shape the ports firm's future in the coming years.
The global trade and supply chain firm operates businesses ranging from marine and inland terminals, maritime services, logistics and ancillary services to technology-driven trade solutions.
Bin Sulayem highlighted five key technological areas that the firm has prioritised, and will be monitoring over the coming years.
"We're seeing five types of tech innovation in our industry," he said. "Robotics and automation; autonomous vehicles; Internet of Things and Big Data; simulation and virtual reality; and cybersecurity. In employing these technologies in our business we're also able to review their efficiencies."
He put on record his high hopes for AI and blockchain in logistics, and said the latter will bring unprecedented transparency to the world.
"Blockchain will bring visibility of goods in transit like never before and by 2027 it could store up to 10% of global GDP," he said. "Supply chain intelligence, blockchain and artificial intelligence will make the global supply chain faster, cheaper and more productive."
Bin Sulayem went on to highlight the ways that the overall digitalisation of the industry could significantly impact bottom line. "Digital supply chains also have the potential to reduce process costs by 50%, procurement by 20% and increase revenue by 10%," he said. "All this requires new skills, new jobs, so our industry is creating demand for thinkers and visionaries."
DP World operates 78 marine and inland terminals across 40 countries and has over 36,500 employees on its books, container handling is the firm's core business, which generates more than three quarters of its revenue. In 2016, DP World handled around 70 million TEU (twenty-foot equivalent units) across its portfolio, and its current gross capacity of 84.6 million TEU is expected to rise to more than 100 million TEU by 2020.
The firm recently announced a partnership with Oracle to drive a new digital transformation programme across its worldwide business operations. "It supports our strategy to develop complementary sectors in the global supply chain such as industrial parks, free zones and logistics to add value for all our stakeholders and our vision to become a digitised global trade enabler – employing cloud applications that can increase efficiency, create new services and support diversification," bin Sulayem said. "Our partnership with Hyperloop One is another example of our effort to explore ideas that have the potential to strengthen and disrupt the future transport and logistics sector."
DP World has been on a drive to enhance its global footprint. A deal has just been announced with India's National Investment and Infrastructure Fund to jointly invest up to $3 billion in the country, which will explore alternative ways of transporting cargo to hard-to-reach places, including via inland waterways.
Bin Sulayem has also recently met with a range of world leaders, including Canadian prime minister Justin Trudeau, Ukrainian president Petro Poroshenko and Peruvian PM Mercedes Aráoz to explore various trade issues and infrastructure opportunities.
In Africa, meanwhile, DP World signed an MoU with the government of Mali to develop a transportation and logistics strategy with electronic customs processes, replicating DP World's successful model with Dubai Trade at its flagship Jebel Ali Port and Freezone in Dubai.