The UAE has launched the world's first robot engineer that operates on artificial intelligence, the Ministry of Infrastructure Development announced recently.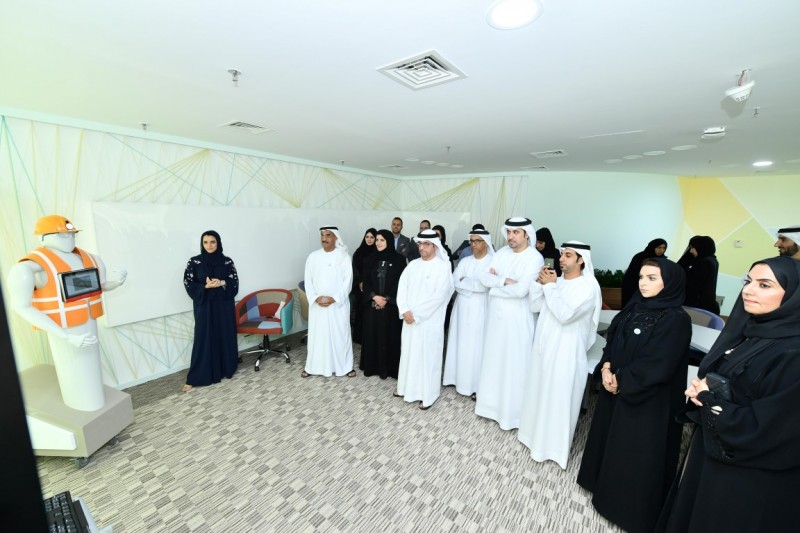 Dr. Abdullah bin Mohammed Belhaif Al Nuaimi, Minister of Infrastructure Development, said the government will acquire an international patent, to benefit from the robot and support its organisational work, according to WAM.
According to Al Nuaimi stated that the robot engineer specialises in supporting the decision-making process and decreasing risks, and its areas of work include procedures, operations and project planning, as well as designing and supervising the implementation of projects. Such initiatives are part of the Ministry's efforts to achieve international pioneering and support the country's related goals, he added.
As part of the ministry's celebration of UAE Month of Innovation, Al Nuaimi made this statement while reviewing the ministry's key projects, which aim to support its work and make its customers happy. The projects include the 3-D printing of bridges to save time, and the use of drones in two infrastructure projects, titled, "cadastral surveying" and "traffic census," as well as designing intersections in an innovative way and using a robot to clean buildings.
Dr. Al Nuaimi also witnessed the demonstration of a robot that was invented by Ahmed Ali Al Shehi, which was designed to clean buildings ten times faster than traditional methods in an effective, safe and private manner. A patent for the robot has been registered, as a UAE product that can compete with the best international robots.
The robot can clean an area of 300-square metres per hour while traditional methods can only clean 30 to 40-square metres during the same time. It also uses less water, has many security features, and is remotely controlled.
Al Nuaimi stressed that the ministry desires to support its employees and the country's innovative and creative people, as well as to plan activities to achieve the UAE Vision 2021 and the UAE Centennial 2071, support the country's infrastructure achievements, and enable it to lead in global road quality indexes.