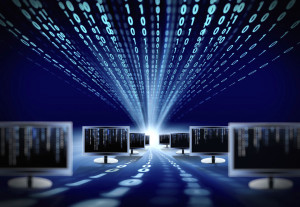 Leading UAE IT decision-makers have agreed that cybersecurity threats are growing in intensity and scale across the region. 
According to a new survey commissioned by F5 Networks, 81 percent of surveyed IT decision-makers believe their organisation was more vulnerable than ever to cybersecurity threats.
82 percent ranked their organisation's vulnerability to cybercrime, hacking and hacktivism as "very" or "extremely" vulnerable, and 79 percent agreed that it is more difficult than ever to protect their organisations from associated security threats.
Meanwhile, 8 percent are completely confident that their organisation has consistent IT security measures across its entire IT network.
"Traditional security methods such as next generation firewalls and other reactive measures are losing the fight against a new breed of attacks," said Garth Braithwaite, Middle East Sales Director, F5 Networks.
"Security is now very much about the protection of the application, the enforcement of encryption, and the protection of user identity. Increasingly, it is less about the supporting network infrastructure. Organisations need a security strategy that is flexible and comprehensive, with the ability to combine Domain Name System (DNS) security, DDoS protection, network firewalls, access management, and application security with intelligent traffic management."
In its 2014 Global Economic Crime Survey, professional services firm PwC identified cybercrime as the second most common form of economic crime reported in the Middle East.
The top cybersecurity challenges listed in F5 Networks's survey include changing motivations for hacking (33 percent of respondents), the virtualisation of server desktops and networks (31 percent) and difficulty in managing a variety of security tools (29 percent).