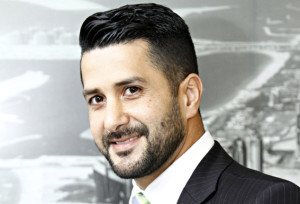 It is no secret that the healthcare industry is becoming more complex. Understanding company health benefits, or even choosing a primary care provider can seem like a daunting task for any individual. If the unthinkable does happen, and an injury or illness occurs, sorting through paperwork to determine what is covered and what is not can add additional stress to any situation.
NEXtCARE, a third-party administrator for the insurance industry in the GCC and MENA region, works closely with insurance companies to take the guesswork out of healthcare coverage. What sets NEXtCARE apart, says Wissam Mattout, Head of IT, MEA region, NEXtCARE, is the company's dedication to leveraging technology to streamline every individual's healthcare experience.
Third-party administrators process insurance claims for individuals by partnering with health insurance companies. In addition, they may manage the claims processing, provider networks, utilisation review, or membership functions of a number of insurance companies. In short, individuals that use third-party administrators like NEXtCARE can forgo much of the complications that those that who do not use them may experience.
Established in 1999, NEXtCARE specialises in providing complete health insurance management and administration services to healthcare payers, including self-insured employers. The company is present throughout the region and operates in 11 countries with four main hubs. With over 700 employees, 85 percent of which are medical professionals, NEXtCARE responds to the needs of over two million insured members and supports a network of over 7, 000 providers across the region.
Having regional presence with a global reach, NEXtCARE provides its clients with a balance between customer service and maximum cost optimisation. NEXtCARE develops innovative solutions to ensure efficiency and transparency. A fully dedicated team works on developing solutions that enable electronic data exchange between stakeholders of the industry, including insurance and reinsurance companies, self-insured employers, regulators, health service providers and end-users. "Technology is key to serving our clients in the best way. We therefore streamline and focus our efforts on building state-of-the-art and unrivalled IT Infrastructure, ensuring high-level IT security," says Mattout.
The aim is to ensure that all NEXtCARE's specialised employees work together in order to address business challenges and connect the dots between implemented solutions, all while keeping IT infrastructure and security at the forefront of users' minds.
Accountability is one of NEXtCARE's core values, says Mattout, and as such, they company is committed to meeting the ever-rising expectations of its clients. To meet these goals, they recruit and train specialised employees, and push through pioneering technologies.
The IT team prepared an ambitious roadmap to achieve their goals, which supported the transformation of NEXtCARE's infrastructure to accommodate and serve challenging business needs. "Building our private cloud is an expensive but secure solution," says Mattout. For NEXtCARE to ensure its support services are in line with its global reach, a robust, and secure IT infrastructure is a must.
Enter TATSH. TATSH turnkey software is at the core of NEXtCARE's operations. This software, developed in-house by NEXtCARE, delivers a cost effective electronic solution to private healthcare schemes by streamlining processes while ensuring competitiveness and profitability. All partners are trained and connected to TATSH in order to communicate, exchange live information and perform transactions.
"Putting first things first," Mattout says, "NEXtCARE has an internal online helpdesk system that keeps track of all IT inquiries." The current system is available to all IT agents in order to ensure the support cases are addressed quickly and thoroughly.
NEXtCARE also provides direct access across various markets for a multitude of products offered by providers through a web enabled solution called PULSE. This platform allows users to benefit from PULSE's front-end and supports eligibility checking, preapprovals claims submissions and reconciliation. PULSE improves efficiency, decreases turnaround time for pre-certification and manages processing and reconciliation between NEXtCARE and the provider community.
With the goal to provide daily and easy access to data such as medical information, lab testing and medical claims, and to keep medical history accessible, NEXtCARE has implemented a comprehensive disaster recovery plan. "Our DRS plan is part of the holistic business continuity plan that ensures smooth running of business at all times," says Mattout.
"Maintaining growth in a technology enabled world is a continuous challenge," he says. Furthering NEXtCARE's efforts to provide new services and solutions to provide managed care services, the IT team at the company has designed MyNEXtCARE, a beneficiary portal. This platform enables beneficiaries to submit their reimbursement claims, view their claims history, find a healthcare provider and access their policy information in the easiest and most convenient manner possible.
"We deal with people's lives and health," says Mattout. "IT security and data confidentiality is our highest priority. With that in mind, all sensitive information is protected, and all data is backed up into a secure private cloud."
In collaboration with its clients, the company is focused on proactive solution development. The NEXtCARE Mobile Application is currently in pilot testing and will enable people, whether NEXtCARE members or not, to check public information related to NEXtCARE, the company's news, health tips and videos. The mobile application will allow users to access the MyNEXtCARE portal from any mobile device.
Mattout says NEXtCARE delivers a complete package – from business, to IT, to risk management to consultancy and more. "IT support is an integral part of our business. Innovation, information, and integration are pillars to success," he says.
With a solid infrastructure in place and constant and consistent innovation and development, NEXtCARE is able to administer custom-designed healthcare plans in response to clients' unique requirements, providing them with a competitive advantage. The company is able to mix and match various services with the aim of providing a 'plug and play' concept which efficiently complements existing products.