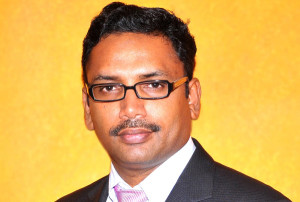 Managed security services provider Paladion Networks has announced today the opening of its new Global Security Operations Centre (GSOC).
Paladion expanded its GSOC hub with a facility in Bengaluru, India and linked the GSOC with existing regional Security Operations Centres (SOCs).
Its regional SOCs are located in Kuala Lumpur, Mumbai, Hanoi, Toronto and Virginia, and new centres are being setup in Doha, Dubai and Riyadh.
The move aims to improve Paladion's capabilities in global threat analysis, inter SOC collaboration, local response and compliance.
All the SOCs are powered by Paladion's security analytics & operations management platform, RisqVU.
"Our GSOC initiative is equipped to analyse billions of events every day and protect hundreds of its customers regionally and globally from cyber risk," Firosh Ummer, Managing Director, EME, Paladion Networks, said. "Apart from the Middle East and Asia regions, Paladion is also steadily growing its managed SOC business in North America and Europe. The GSOC network will help us expand and help new customers worldwide, while providing enhanced protection for existing ones."
"In the last couple of years, Middle East has seen a significant increase in region specific malware attacks as well as other global, malicious cyber threats," Amit Roy, Regional Sales Head, EMEA, said. "Paladion, being the region's only analytics driven managed security services provider, can leverage both its regional insight and global expertise to make proactive security monitoring and rapid incident management a reality.  This makes our offering a one-of-a-kind service in this region, and sets a new benchmark for information security providers everywhere."