Apple has recently announced that it will be discontinuing the iPod Shuffle and Nano, marking the company's continuing commitment to its flagship iPhone product.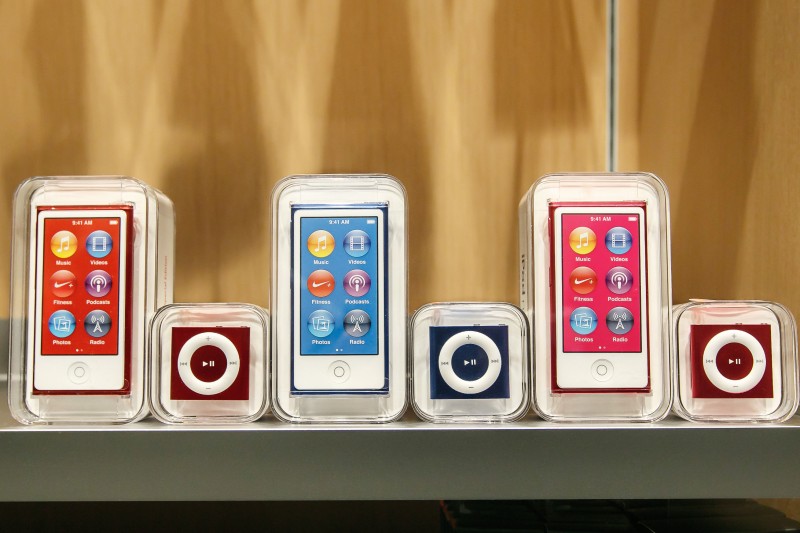 The devices have reportedly been removed from Apple's online store and the company is slowly phasing them out from retail locations.
"Today, we are simplifying our iPod lineup with two models of iPod Touch, now with double the capacity, starting at just $199, and we are discontinuing the iPod Shuffle and iPod Nano," said Apple in a statement.
Two models of the iPod Touch will still be available, Apple said, starting at $199 with increased capacities at 64GB for $199 and 128GB for $299.
The Nano and Shuffle came out in 2005, two years before the introduction of the iPhone, as less expensive and smaller alternatives to Apple's standard iPod, which was launched by Steve Jobs in 2001 with space for "1,000 songs in your pocket".
Apple stopped updating the Nano and Shuffle in 2012 and 2010 respectively, and discontinued the successors of the original 2001 iPod, the iPod Classic.
In October 2014, the company sold 2.6 million iPods, far fewer than the 39.3 million iPhones sold that quarter. Since then, the iPod's influence has continued to diminish, as thinner phones with more storage and faster Internet speeds made streaming services like Apple Music more attractive.
According to reports, one reason Apple may be phasing the iPod Shuffle out is that it doesn't have Bluetooth, which means it won't work with Apple's latest wireless headphones, AirPods. Neither iPod supports Apple Music, Apple's online streaming service for audio and video.
Users should still be able to find some remaining iPod shuffle and nano units from authorised retailers until stock runs out.