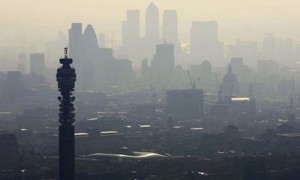 BT said it has agreed to acquire mobile U.K. operator EE for $19 billion, reflecting growing consolidation in the country's mobile market.
The British telecommunications giant said it will pay a combination of cash and new BT ordinary shares issued to both Deutsche Telekom and Orange.
BT said in December it was in exclusive negotiations with Deutsche Telekom and Orange to acquire the mobile operator, which had 31 million customers at the end of 2014, of which 24.5 million were direct mobile customers and 834,000 were fixed broadband customers. Another 3.7 million were MVNO (mobile virtual network operator) customers and 1.9 million were machine-to-machine connections.
Carriers in Europe are keen to combine their fixed, cable and wireless offerings for synergies and economies of scale and to cross-sell to customers a bundle of services.
Hutchison Whampoa said in January it is in negotiations to acquire O2, another mobile operator in the U.K.
BT said the transaction complements its "long-term network vision to build a single, seamless, converged platform, supported by a single IP network, that is able to serve customers with no distinction between fixed and mobile."
After the transaction, Deutsche Telekom will hold a 12 percent stake in BT and will be entitled to appoint one non-executive member of the BT board of directors, while Orange will hold a 4 percent stake.
Originally published on
IDG News Service (Bangalore Bureau)
.
Click here to read the original story.
Reprinted with permission from
IDG.net
. Story copyright 2018 International Data Group. All rights reserved.