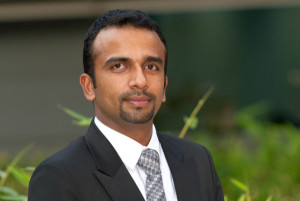 A year after the introduction of the 'ESET Partner Programme' specifically tailored for the Middle East, the security solutions vendor has overhauled the programme to "streamline partner evaluation".
In addition to giving partners increased visibility into the benefits and requirements of each of the programme's three partner levels, the changes aim to ensure that partners avail of ESET's technical and sales training tools.
"The high volume of cyber-threats in the Middle East makes this a high growth potential market for ESET and its partners," said Pradeesh VS, General Manager, ESET Middle East. "We have paid close attention to partner feedback and enhanced our partner programme accordingly. Most importantly, we have further increased transparency by making our categorisation criteria and benefits instantly clear. This enables our partners to know the programme inside out and thus reap the maximum benefit of their membership."
A major update to the programme is the introduction of the partner evaluation card which is used to evaluate the performance of partners.
According to this system, partners are graded on four criteria: revenue, renewal rate, loyalty advantage and the presence of an ESET certified tech specialist.
To score points for the renewal rate and loyalty advantage parameters, partners should achieve a minimum renewal rate of 80 percent and should have a business relationship of over five years with ESET respectively.
The company is set to launch the latest versions of the products in its business portfolio in Q1, 2015.
To educate partners about the full set of features and capabilities of these solutions, the security vendor will conduct classroom and online training sessions.
These will be followed with new ESET certifications which will ensure that qualified partners are recognised and rewarded.
Launched in the region in January 2014, the ESET Partner Programme in the Middle East extends on the company's global partner programme with region specific criteria and incentivises ESET's partners with discounts, rebates and marketing collateral, while ensuring that they have access to training and support.