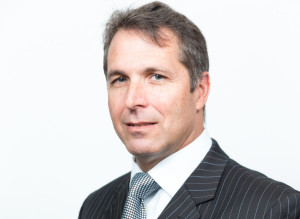 F5 Networks has appointed Garth Braithwaite as its new Sales Director for the Middle East region.
Reporting directly to Diego Arrabal, F5's Vice President of Sales for Southern Europe and the Middle East, Braithwaite will lead a team focused on improving the delivery and performance of network-based applications across on-premise, cloud and hybrid environments.
"Garth is an important appointment as F5 Networks continues to grow and invest in the Middle East," said Arrabal. "Supported by a strong local team and an extensive network of partners, we are determined to ramp up our presence and service-delivery in the region, and look forward to a successful year helping organisations adapt to some of today's biggest challenges – security, cloud enablement and mobility."
Braithwaite brings with him over 20 years' experience of management, operations, sales and and new operation start-up across the Middle East and Africa.
Braithwaite joins from Boston-based mobile data network virtualisation firm Affirmed Networks, where he was VP/General Manager for Emerging Markets, including Middle East and Africa.
Braithwaite has also worked as the Africa Regional Director for RedBack Networks (acquired by Ericsson in 2006) and as Africa Sales Director and Country Manager for Juniper Networks.
"I am delighted to join F5 Networks," said Braithwaite. "The company has a growing reputation in the Middle East as demand continues to soar for ways to deliver safe, secure and reliable applications, as well as the ability to seamlessly scale cloud, data centre, and software-defined networking deployments."