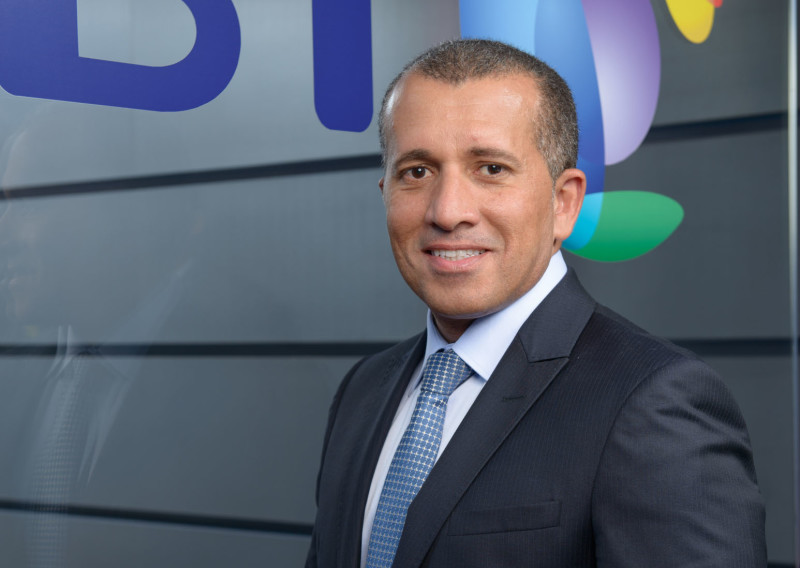 As part of its participation at this year's GISEC, BT will be highlighting Threat Intelligence and Big Data as key elements of an effective cybersecurity framework.
According to the company, visitors at its stand will be able to interact with BT consultants first-hand and acquaint themselves with solutions such as BT Assure Cyber, a security platform offering monitoring, detection and protection against cyber threats. They will also have a chance to view demos of ethical hacking services and joint sessions with our partners Cisco, Darktrace and Gigamon.
Delivering a keynote speech focused on National Cyber Security Transformation will be Mark Hughes, CEO of BT Security. Also speaking at GISEC is Tareque Choudhury, Head of Security and BT Advise for the Middle East and Africa, who will address the importance of threat intelligence in securing the modern-day organisation.
Wael El Kabbany, Vice President for the Middle East, North Africa and Eastern Mediterranean, BT, said, "This year marks our third year as Strategic Partner at the region's premier information security conference. GISEC is a great platform for us to engage with regional and global organisations and showcase solutions that will help them enhance their situational awareness and readiness in order to combat a more sophisticated generation of cyber threat actors. It gives us the chance to become familiarised with the top security concerns and trends in the region and address those concerns accordingly with our best solutions and services."
El Kabbany also shared some insight on how he sees that regional security landscape growing in the next couple of years. "Key industries such as oil and gas, aviation, finance, real estate, tourism, healthcare and education will continue to attract cyber-attackers, as will the development of smart cities. As businesses in the region undergo a fundamental digital transformation and more and more organisations migrate to the cloud, the need for an effective and comprehensive cybersecurity strategy arises."
He further highlighted that organisations are beginning to realise that the traditional 'perimeter wall' approach to cybersecurity will no longer suffice in a new era of threats. Responding to threats in real-time is the need of the hour and the future will see a proactive and intelligence-driven information security strategy assume even greater importance.