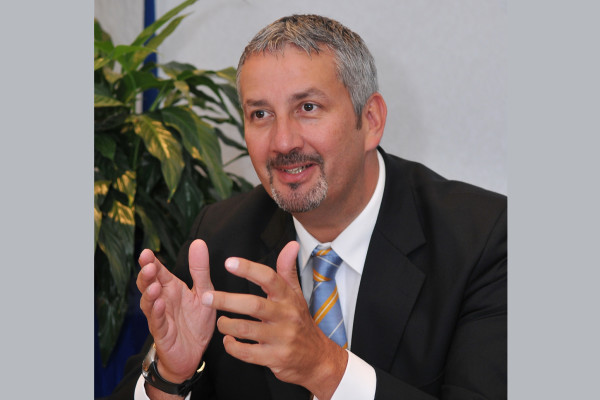 Westcon-Comstor is flaunting a range of its security services in its third outing at GISEC. Chief among them are its logistics, cloud and flexible finance solutions.
"Along with working with some of our key vendors such as Kaspersky Lab and Firemon and showcasing their market-leading technology, we will have a large focus on the services element within Westcon-Comstor that include our support services, professional services, education services and supply chain services," said Steve Lockie, Group Managing Director at Westcon-Comstor Middle East.
Lockie went on to highlight how developments in the IT distribution industry have driven a shift in focus for partners. "The distribution landscape today has changed in the context of technology trends like cloud, virtualisation, Big Data, mobility and software-defined everything, where vendors and the channel expect distributors to be able to support them and their customer base by being an independent supplier of services," he said.
With the threat landscape now more complex than ever, Lockie believes that various threats pose a particular threat to the Middle East. "iOS vulnerabilities, the security risks posed by the end of life operating systems, zero-day attacks and APTs are all key vulnerabilities that are being exploited by cyber criminals right now," he said. "But with the right solution from Westcon-Comstor, a lot of those issues can be mitigated."
He also highlighted the importance of achieving certifications and an enhanced legal system in the drive to protect enterprises. "Legislation is the key to the adoption of advanced security solutions in the region," he said. "There is still an attitude of a nice-to-have instead of a must-have. This is leaving critical networks in some very key industries vulnerable to attack by cyber criminals whose intent is to exploit systems for their own financial gain."