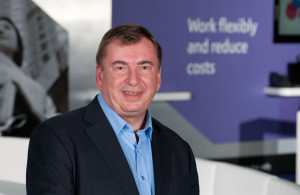 BT has announced a range of new cloud services in Asia-Pacific, the Middle East and Africa (AMEA).
The releases include One Cloud Cisco, the platform that features Unified Communications capabilities, including high-definition (HD) voice, multiparty HD video, Instant Messaging (IM) and presence, and mobile clients delivered by Cisco Jabber.
It has also introduced One Cloud Lync, its fully-managed private cloud service with enterprise telephony and video with the standard feature set of presence, IM and conferencing in a single, unified platform.
Both services are available to customers on a pay per user basis.
"We are proud to see our customers leverage the investments we have made in the AMEA region in the last few years," Kevin Taylor, President, BT Asia Pacific, Middle East & Africa, said. "These have included improved network infrastructure, an enhanced product portfolio, strengthened field services, customer showcases and the establishment of service centres in the region. We are committed to continue building a healthier business and are continuing to invest in innovative solutions that customers will deploy and combine to deliver stunning business outcomes."
BT is also launching its Cloud Connect program in the region. Customers across the region will now be able to connect directly through BT's network to various other software-as-a-service providers and to more than 200 third-party data centres around the world.
The program also provides direct connections to BT's own cloud services, including collaboration and unified communications, IT services and contact management.