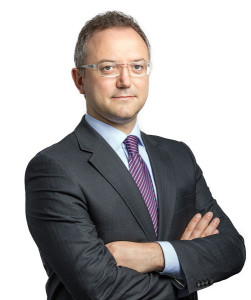 Matteo Masserini, Regional Sales Manager, Mobility, Middle East & Africa, Citrix, describes how Enterprise Mobility Management (EMM) solutions will move beyond the device.
Enterprise mobility has been a long sought-after goal and till date has seen success with wireless email and specialised vertical applications. For the average user though, email and web browsing defines their mobile experience. Enterprises have been holding back on mobilising more of their apps based on a number of reasons—user experience, cost, security to name a few. But as more companies deploy Mobile Device Management (MDM) and now Enterprise Mobility Management (EMM) as part of their mobility architecture, this will drive the adoption of enterprise mobility beyond the initial stages that most organisations are in today.
In the Middle East, EMM is rapidly being adopted and this is evidenced by the growth of mobile phone usage and tablet shipment in the region. In its Global Media Intelligence Report, eMarketer highlighted the region's significance as having the world's second largest smartphone population at 561 million in 2014, which is expected to swell to 670.9 million by 2017. Meanwhile, International Data Corporation (IDC) reported in June that as other regions around the world posted a slowdown in tablet shipments, the Middle East and Africa expanded by a hefty 77.3 percent, year on year, in the first quarter of 2014 to reach 4 million units.
This growth has in turn, led to organisations seeking more complete EMM offerings that enable full mobile productivity. On a strategic level, they now think about mobility in terms of mobile workspaces that provide access to apps, desktops, data and services anywhere, on any device, over any network—a trend with important implications for providers and customers alike.
The evolution of enterprise mobility maps to a shifting mindset among IT around mobile devices and applications. During the initial wave of enterprise mobility, IT tended to view the trend of BYOD, for example, as a problem. As consumer smartphones and tablets entered the workplace, and employees requested mobile access to corporate assets and email, IT was understandably concerned about security and manageability. The first enterprise mobility strategies were defensive in nature, allowing only a small handful of carefully managed apps for strictly limited use cases. Over time, IT had to respond effectively to a growing list of requests and requirements to prevent users from turning to unmanaged, less secure workarounds. The embrace of MDM reflected a fallback to a familiar model: IT would manage devices the same way as any other endpoint, such as a laptop or desktop computer. This did address many needs, but significant pain points remained. These challenges and the solutions introduced to address them, have defined the current state of EMM.
Focus shifts from managing devices to apps, data and connectivity
The diversity of enterprise mobility use cases is leading IT to take a more granular approach to management. Instead of managing devices as a whole, EMM tools allow IT to manage the mobile, apps and data they contain, as well as the transport between devices and the corporate network. While the secure delivery of mobile workspaces relies on EMM, it also requires broader functionality for enterprise file sync and sharing, flexible application delivery, networking and virtual windows application and desktop delivery. In this manner, IT can apply policies selectively based on specific use cases and user personas, device ownership, vertical industry requirement, data recovery requirements and other variables.
Enterprise mobility has gone mainstream
Enterprise mobility has matured from basic, limited use cases, like mobile secure email and browser to full mobile productivity and a broad spectrum of specialised use cases. Executives and salespeople take tablets with them in place of a laptop when they travel and doctors use them to consult electronic medical records and clinical applications right from the patient's bedside. The key to success here has been less around which platform or device to support, but identifying mobile use cases, data and creating more specialised services to get to the data that is needed, when it's needed, in a secure way. This shows how all is about the apps, through which users still access their data.
It's all about the apps
This expansion of enterprise mobility is made possible by technologies that make any kind of app available on any kind of device. Today, mobile apps account for only about 8 percent of the applications in the enterprise; IT now needs to be able to empower people with Windows (still delivering 64 percent of the business apps), web and SaaS applications on mobile devices as well. To be fully productive from wherever they are, users have to be able to access any type of application from their mobile workspace with equal simplicity—without even having to think about what type of application it is. A follow-me data capability is equally essential to ensure that people can access the same data wherever or on whatever device they work.
User experience is paramount
In enterprise mobility as in any other part of IT, user acceptance is a major factor in the success of a technology. Vendors need to provide business-grade capabilities while offering the consumer-like experiences people are familiar with. A corporate email client can't require people to adapt to a completely different look-and-feel from the iOS or Android they've been using, but it does need to offer essential business features, like the ability to add an attachment to a meeting invitation, possibly as a link to limit data consumption. Or to join a meeting right from its calendar listing.
One of the key features a mobility solution has to deliver to the user is definitely Single-Sign-On (SSO), which avoids the typing of usernames and passwords while on the move, especially on devices without a hard keyboard with the risk of accounts lockout. The ultimate result is to present all this kind of apps in a seamless way to the user, and in a 'one click away' delivery model as the user will access them simply touching the app icon on his device.
Only a few years after its inception, enterprise mobility is now poised to fully realise its promise. By ensuring secure, on-demand access to applications, desktops, data and services anywhere, over any network, from any device, organisations can empower mobile workers with the freedom and flexibility to choose how they work.  With the emergence of mobile workspaces, work has finally been transformed from a place where people go, to something they can do wherever and on whatever device they choose.