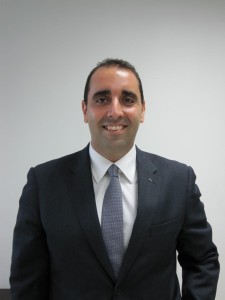 Havier Haddad, EMC's Channel and Alliances Director for Turkey, Eastern Europe, Africa & Middle East outlines channel trends that will dominate 2015.
Over the years, both organisations and the business environment they operate in has changed dramatically. CIOs, once tasked only with delivering IT systems, are now expected to execute digital strategies that enable business growth. CEOs, meanwhile, are embedding themselves in change projects to ensure new technology meets three key business objectives: differentiation, agility and growth
In this new world, old ways of working are no longer adequate and channel businesses will need to adapt – a process that will bring with it huge opportunity for those organisations that can adapt successfully.
Looking at 2015, we believe that the year ahead is one marked by important developments for the channel community driven by the force of key mega trends.
Going hybrid
As organisations continue to invest in hybrid cloud infrastructures to avail the benefits of the private and public cloud models, we will see an emergence of three hyper-growth technologies that will underpin the hybrid cloud era.
Flash, integration technologies – such as converged and reference architectures – and software-defined solutions will mark huge opportunities for channel players. Those resellers that take a lead in this market and drive the uptake of flash will, of course, stand to profit more than those who decide to wait for the market to evolve. The channel needs to be ready to help enterprises leverage these technologies to better manage complexity and create the hybrid environments they need to fuel agility for the future.
Complexity and consultancy rule the roost
As virtualisation continues its conquest of the enterprise IT industry throughout the next year, the trend towards complexity is going to gather momentum. In a virtualised world resellers can no longer rely on selling storage capacity to meet new application requirements of their customers. Resellers must be able to raise the conversation above these concerns and be able to make the case at a workload level for which type of solution should be deployed – something that will require knowledge of hybrid cloud infrastructures. In 2015, therefore, increased complexity will turn resellers into consultants where they are able to do this across both their own product set and those of others within the wider enterprise architecture.
Talent management is key
Customers are going to be crying out for hybrid cloud expertise and only those resellers able to provide it are going to thrive. This means private and public cloud resellers alike are going to have to train their agents so that they are able to advise on where workloads should be placed (either on or off premise) and how they can be dynamically managed across the entire hybrid estate. Channel sales and pre-sales teams will need to embrace a new way of working; one which takes account of the fact that with hybrid cloud resellers can no longer get by on straight product sales. They will in effect need to ensure they have the right employees in place (i.e. those with skills in technology consultancy and service brokering). This will require retraining existing employees, yes, but it will also mean hiring in new employees with the skills needed to realise the transformation from reseller to hybrid cloud consultancy.
Distributor de-facto
Distributors are able to take a variety of services from different vendors and bundle these onto an outsourced IT infrastructure and market them to resellers as white-label cloud services portfolios. We have already witnessed distributors evolve into public cloud service aggregators for the reseller community; in 2015 we will see the emergence of distributors that can also aggregate private cloud services. In these cases vendors will leave it to their distributor partners to complete the final assembly of private cloud infrastructures. This will enable cost efficiencies for vendors while also making it easier than ever for resellers to create customised hybrid cloud solutions for their customers.
IoT will fuel Big Data
In 2015 we can expect to see customers and resellers gain a better understanding of the business models that Big Data enables, largely thanks to the emergence of the Internet of Things (IoT). In 2015 Big Data will begin to offer opportunities to those organisations that have the rights skill sets and knowledge within their business (again highlighting the importance of talent management). For the time being we anticipate that this will largely be the preserve of the large systems integrators that have developed their own Big Data capabilities and are therefore in a position to explain to customers both the underlying infrastructure requirements and the benefits that are derived from them.