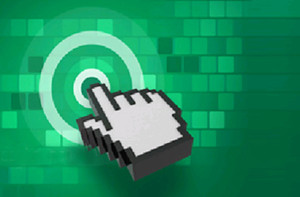 Comguard recently ran a series of special training workshops for both channel partners and end-users on gateprotect Next Generation Firewalls across the region.
Held in Kuwait, Qatar, Saudi Arabia, Oman and UAE, the workshops were half day events attended by a large number of channel partners and corporates respectively.
Key executives and technical experts from both Comguard and gateprotect were present at these workshops. Technical experts from both the companies made several technical presentations and provided hands-on training to partners and end-users on gateProtect Next Generation Firewalls.
During the course of these workshops Comguard and gateprotect discussed channel plans and rolled out new channel initiatives for the partners, while the feedback from customers and end-users was analysed to provide them better service.
Sudarshan Avadhany, Sales Director at gateprotect for the MENA region, shared the roadmap of the company and highlighted the achievements of gateprotect in the region. While, Amarjot Dhanjal, Senior Business Development Manager at Comguard updated channel partners about the new changes incorporated in their channel program for the year 2013 and also introduced them to the benefits of partner portal.
Sudarshan Avadhany, Sales Director – MENA at gateprotect, said, "We believe that awareness and training is key to the success of our growth in the market, enabling partners and end users through focused workshops is part of our vision to empower them to utilise the product to its full potential. We have been encouraged with the response from both channel partners and end-users, and now we intend to carry the momentum further in months to come."
The award-winning Next Generation Firewall solutions from gateprotect have won the prestigious, internationally recognized EAL4+ certification ("Evaluation Assurance Level 4plus") Common Criteria. For government and enterprise network security administrators around the globe, EAL4+ stands as a key certification. Common Criteria Evaluation Assurance Level (EAL) and the EAL 4+ Certification is an International Standard for information technology security certification determining the trustworthiness of security products.
Amarjot Dhanjal, Senior Business Development Manager, Comguard said, "gateprotect comes with German quality assurance and the main aim for these workshops across the region was to interact closely with channel partners and end-users. These workshops also provided us a platform to share the market intelligence and knowledge to drive partners to increase their business and margins."
Comguard is the authorised distributor for wide range of security products and solutions from gateprotect and is authorised to sell gateprotect across Middle East including UAE, Saudi Arabia, Oman, Qatar, Bahrain, and Kuwait among others.