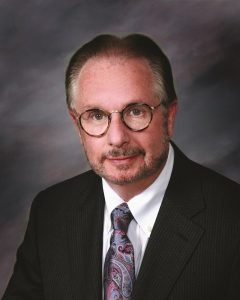 Commvault has launched Commvault Endpoint Data Protection as a Service to simplify and streamline the backup and recovery of corporate data stored on laptops, desktops and other devices in one flexible, easy-to-use software as a service (SaaS) offering, at Commvault GO 2017.  Fully managed by the firm in the cloud with 24/7 customer support, Commvault Endpoint Data Protection as a Service eliminates the need for in-house infrastructure installation and reduces application management resources.
The Commvault Endpoint Data Protection as a Service offering addresses the ongoing shift towards SaaS-based solutions, which reduce maintenance costs, simplify deployment and accelerate time to value, said the firm.
Commvault Endpoint Data Protection as a Service enables organisations to protect data value with data encryption together with backup and recovery should a laptop be lost or stolen. The service provides self-service capabilities that enable employees to access and recover lost data and securely share files with other employees. Commvault provides all necessary software, facilities, personnel, processes, 24/7 support, reporting and oversight necessary to protect individual laptops and devices – all through one single point of service.
To adopt a modernised and converged endpoint data protection strategy, customers can also choose to add on Commvault Endpoint Search, which provides secure visibility and control over endpoint data for compliance and litigation purposes with integrated full-text search and reporting from a consolidated pool of endpoint data. Also available today, Commvault Secure File Sharing enables end-users to securely store, access, and share files from virtually anywhere, at any time, on any device. According to the firm, these capabilities address not only the burgeoning need for secure file sharing among business end-users so that sensitive data is protected, but also the critical need for organisations to more easily demonstrate compliance with regulatory and government requirements through further securing and protecting those files with an integrated endpoint backup solution.
"By providing Commvault Endpoint Data Protection as a Service, we round out our Endpoint portfolio to provide one of the broadest offerings in the market, enabling organizations to take a proactive and powerful step towards mitigating the risks tied to data theft and loss," said N. Robert Hammer, chairman, president and CEO, Commvault. "With continued growth and risk tied to endpoint devices, organizations can no longer afford to sit idle. These new SaaS solutions streamline the management and security of endpoint data and provide peace of mind while eliminating the need for operational overhead with a fully managed cloud service that enables customers to get up and running quickly."
Commvault Endpoint Data Protection as a Service and complementing add-on service offerings, Commvault Endpoint Search and Commvault Secure File Sharing, are generally available today by Commvault or through its ecosystem of managed service providers and resellers. The new offerings are packaged to make it easy for partners to quote, sell, support and implement, said the firm.