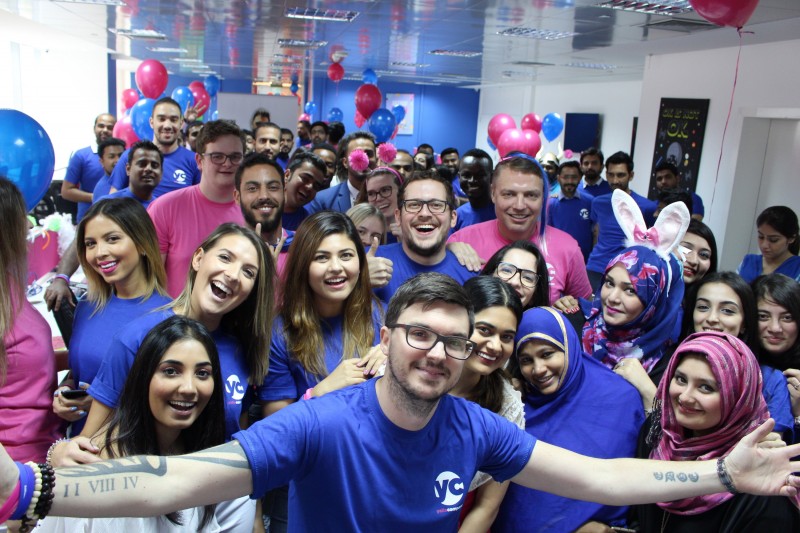 Comparison site compareit4me.com has rebranded to yallacompare in a bid to broaden its appeal across the Middle East.
"Our success outside of the UAE is what's informed our decision to create a brand that better represents our English and Arabic-speaking customers," said yallacompare CEO Jon Richards. "Today, we compare everything from personal loans to flight tickets; we're the largest insurance aggregator in the Middle East by a considerable margin; and we're active in nine markets across the region. We needed an identity that better reflected these realities."
Two months ago, the site announced that it had raised $3.5 million of its $10 million Series B round of funding to be completed in the coming months. Once completed, this will take the total amount of investment that the company has raised to over $16 million.
These latest funds have been used to expand the company's call centre, which is now housed in a new, 7,000-square-foot office staffed by 120 employees, as well as to fund the launch of online insurance comparison in Saudi Arabia.
"The Saudi Arabian factor was crucial in our decision to rebrand to yallacompare," COO Samer Chehab said. "In several markets around the Middle East, including Saudi, we've been operating under the amwalak.com brand name, as it resonated more with markets in which Arabic is the primary language. With yallacompare, we're bringing everything together under one roof, in an easy-to-understand, powerful call to action."
yallacompare is set to open a permanent office in Saudi Arabia in the coming months, as it begins the roll-out of online insurance comparison for Saudi consumers. That office will serve as a call centre for insurance customers needing assistance, as well as a main point of contact for the company's Saudi banking clients. And by next year, yallacompare aims to be the first comparison site to offer online insurance comparison for consumers in Egypt.