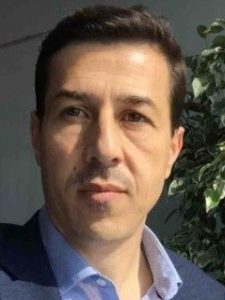 Computer & Power Technology (CPT) UAE, part of MDS UAE Group, has achieved Gold channel partnership status with Cisco, highlighting its commitment to meet Cisco customers' evolving needs in today's market.
"We are extremely pleased to have obtained our Gold status with Cisco. As a vendor, Cisco is a global leader in networking, solutions and services. It made sense for our organisation to pursue this coveted achievement in order to access the full range of Cisco's portfolio and, in turn, offer the best services to our key clients. We look forward to working with Cisco in enhancing our offerings to our customers," said Mohieddin Kharnoub, senior division manager, CPT.
If a company is unable to protect the security of its information then corporate reputation can be damaged; which is why choosing the right security solutions is critical. Operating across many verticals, with a team comprising of qualified technical professionals, CPT said it aims to provide the highest quality solutions at the most cost effective and business centric approach.
The firm has partnered with many well-known vendors in information security and sell solutions for endpoint security, perimeter security, data centre security, behavioural analytics, antivirus, and firewall among other aspects that are essential to protect customers from cyber-attacks.
"We specialise in providing Cisco solutions for data centres, cybersecurity, collaboration and Cisco SDN-ACI. CPT has won an award from Cisco for being an outstanding partner," he added.
Customers can reach out to CPT for the following specialisations in Cisco solutions:
Data Centre: The Cisco Data Centre captures the intent of users and applications. It interprets the context of every application transaction, user experience, and infrastructure use. It constantly learns, adapts, and protects. And it gets smarter every day.
Collaboration: Improve productivity and innovation with easy-to-use collaboration technology.
Security: The Internet of Things brings new risks that challenge organisations to maintain enhanced levels of protection. This requires a threat-centric approach to security with solutions that work together, collecting and sharing intelligence, with a co-ordinated focus on threat defence. The Cisco Security portfolio is built to fortify customer organisations' defence across the attack continuum – before, during and after an attack.
Enterprise Networks: Increasingly networks require greater openness and programmability, going beyond software-defined networking to allow superior service innovation, accelerated time-to-market, investment protection and less operational risk. Cisco Capital allows customers to realise these benefits faster and without large upfront CapEx investment when they migrate or upgrade to Cisco Enterprise Networks solutions.