The 20th edition of Intersec will open its doors at Dubai International Convention and Exhibition Centre next week.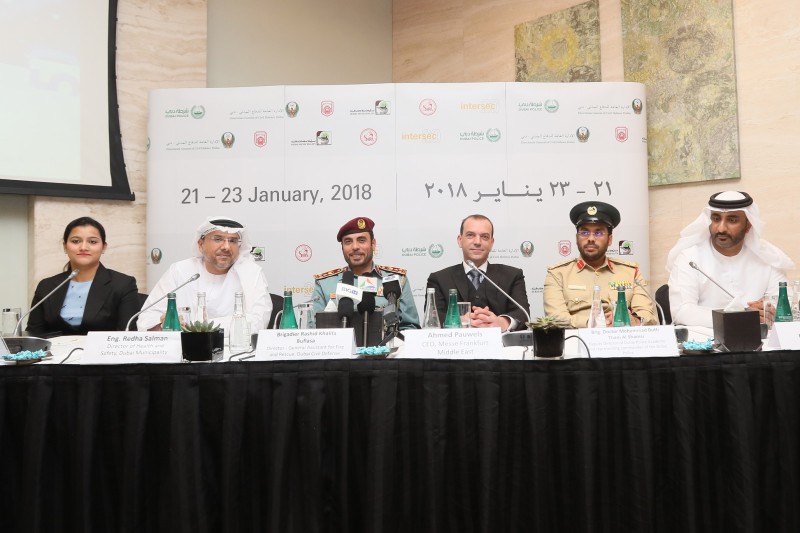 The three-day event will feature over 1300 exhibitors from 59 countries and spanning across 13 exhibition halls, and the attendance figures are expected to hit more than 32,000 – compared to just 3,100 at the inaugural event in 1999.
The seven show sections include Commercial Security, Fire and Rescue, Safety and Health, Homeland Security and Policing, Information and Cybersecurity, Smart Home and Building Automation, and Physical and Perimeter Security.
At the show's official press conference yesterday, Ahmed Pauwels, CEO of Intersec's organiser Messe Frankfurt Middle East, said, "Twenty years on, Intersec can look back with satisfaction at two decades of substantial growth and achievements, while looking ahead to a future that's full of promise."
"As the world's foremost trade, networking and business development platform for the safety, security and fire protection industries, Intersec will rewrite old records and post a few more milestones in this, its 20th anniversary edition.
Pauwels highlighted new additions to the 20th annual showcase, spearheaded by a new indoor Drone Zone and Drone Pavilion, as well as two dedicated conferences on drones and artificial intelligence.
"New features in 2018 include an indoor Drone Zone, where the Dubai Police and Dubai Civil Defence are among those delivering live demonstrations of their latest drones and UAVs in action," he added.
Intersec is held under the patronage of H.H. Sheikh Mansoor bin Mohammed bin Rashid Al Maktoum, who is also scheduled to open the 20th anniversary edition next week.