Dubai has launched a new initiative to digitise supplier submittal of invoices and manage supplier invoices online through the online portal eSupply.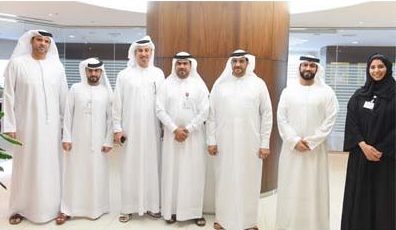 The project is being led by the emirate's Department of Economic Development in partnership with Tejari, a global strategic procurement solution provider.
According to DED, the eSupply website makes the department the first government entity in Dubai to activate automated registration and qualification of suppliers.
The switch to the eSupply automated procurement and purchasing portal, which will allow fast and easy completion of internal transactions, is in line with the directive of Sheikh Hamdan bin Mohammed bin Rashid Al Maktoum, Crown Prince of Dubai and Chairman of Dubai Executive Council, that no employee or customer of the Government of Dubai should need to print any paper document after 2021.
The new platform has an integrated process wherein procurement and contract procedures are unified and it will contribute substantially to the e-transformation of services across Dubai.
Abdulla Ail Al Janahi, Chairman of the Board of Directors, Tejari, said, "This service, which is adaptable and flexible to deploy across all departments, will streamline payments in an effective and structural way so the department is able to track in real time and respond strategically.
The adoption of such digital technology demonstrates forward-thinking when it comes to innovation and will help DED in realising its vision to innovate the business environment and accelerate growth, said Mohammed AlShehhi, Deputy CEO, Corporate Support Services sector in DED.
"Through launching the new system we aim to bring our contracts and procurement management to eSupply, the central procurement system of the Dubai Smart Government. Access to data and information in the system will be provided to all our stakeholders and companies dealing with DED and its agencies in due course. This will create a competitive procurement environment by cutting cost and effort as well as expediting decision-making," added AlShehhi.
He then highlighted that the Department of Economic Development is continuously working to promote excellence in the provision of electronic and smart services in collaboration with public as well as private sector partners.
"We will continue to work together to activate various DED services and we appreciate the support of our partners in achieving the vision and strategy of Dubai to advance economic development and promote smart services to make the emirate globally competitive."