Emirates' Boeing 777X aircraft will soon have access to new generation inflight WiFi, as the Dubai carrier strengthens its partnership with France's Thales Group.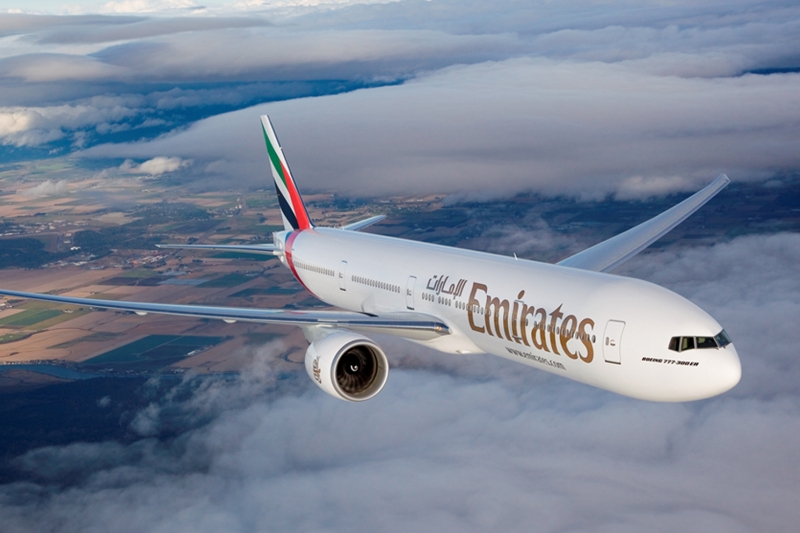 The announcement that Emirates has signed a new agreement with Thales to equip its 777X fleet with the "next generation broadband inflight connectivity using Inmarsat GX global network" came on Wednesday, with delivery scheduled in 2020. The GX network is a high-speed broadband connectivity, which is enabled through four Ka-band communications satellites.
The satellites operate with a mix of fixed narrow spot beams which allow for delivery at higher speeds through more compact terminals as well as "steerable beams so additional capacity can be directed in real-time to where it's needed", according to the company website.
The first three satellites were launched in Kazakhstan, with the first in 2013 serving four main regions including the Middle East. Following this was the fourth satellite, which was launched in May and will become operational later this year.
This latest deal expands upon an earlier agreement between the pair made last year, which will expand Emirates' inflight entertainment system. This programme is also set to be installed in 2020.
The Dubai airline has invested more than US$200 million to kit-out its fleet with connectivity. "Demand for Wi-Fi onboard has been steadily increasing, and today over 800,000 passengers per month connect while inflight," Emirates said.
Current customers are given 20MB of complimentary Wi-Fi data onboard, while Skywards members in first and business class enjoy unlimited complimentary Wi-Fi.