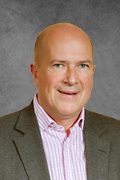 With the opening of a new office in Dubai Internet City, UAE, Entrust expanded its presence in the Middle East. Further to its expansion plans, Hani Zeini was appointed to lead technical enablement for Entrust channel partners in the region, and will be based out of the Dubai office.
With more than10 years of experience as a senior information security consultant, Zeini joins the company from Ejada, one of the largest enterprise resellers in the region.
"With the tremendous growth in UAE, establishing a local presence is a major priority to support Entrust's current and future customers," said Mark Reeves, Senior Vice President, International Sales, Entrust. "We already have a significant presence in the region and are committed to supporting our partners, including the Emirates ID Authority and Samba Bank, as well as numerous other governments, financial institutions and enterprises in the region."
According to the company, Entrust solutions and services have been widely adopted in the Middle East, including five of the top six financial institutions in Gulf Cooperation Council (GCC) countries. Entrust's Arabic soft token is deployed in two of the largest financial institutions within the GCC, with more than 6 million total users in the region.
"As the Middle East continues to become a technology hub, Entrust and our software authentication platform will advance to continually meet evolving security needs," said Jeremy Boorer, Entrust Territory Manager for the Middle East. "Adding a physical presence with our expanded and tailored security solutions allows us to be increasingly aligned with the direction of the regional economy."