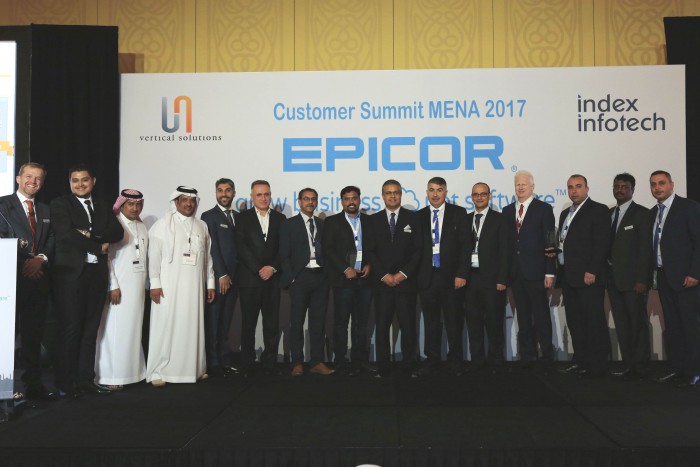 Epicor Software Corporation, during its Customer Summit MENA, in Dubai has announced the winners of the 2017 Epicor Customer Excellence Awards programme for the Middle East region.
The global awards programme, now in its second year, recognises innovative organisations that have successfully transformed operations by deploying Epicor solutions and services to achieve excellence in business efficiency, customer experience, and overall performance.
The Awards run in the Americas, Asia Pacific, the United Kingdom, Middle East, and Africa. The regional programme winners are also now finalists in the global awards program categories for overall 'Customer of the Year' with winners to be announced later this year, after all the regional awards programmes have concluded.
"Our customers continue to leverage technology to streamline and automate their operations, increase employee engagement, drive change management, improve customer satisfaction and expand their business, not just in the region, but across the globe," said Monzer Tohme, regional vice president, Middle East and Africa, Epicor Software. "We are extremely pleased that our customers have decided to partner with Epicor to provide them an enterprise resource planning (ERP) solution that will serve as the backbone of their business and support their growth ambitions."
The following companies are 2017 Epicor Customer Excellence Award winners in the Middle East regional programme: