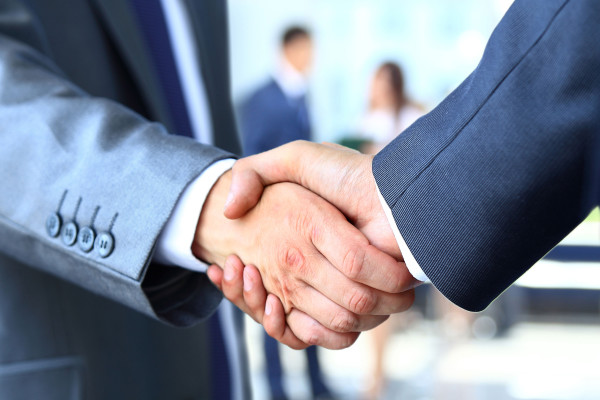 Etisalat has recently announced its partnership with Ministry of Health (MOH) to provide end-to-end Managed network service, which includes 36 clinics (main/backup) links with SLA.
Powerful networks that can seamlessly connect hospitals, doctors and healthcare staff and enable better communications and access to information in a secure environment is critical in today's healthcare. Therefore, healthcare organisations worldwide are turning to information technology in order to cope with mounting pressures to reduce costs, and improve quality and performance.
The partnership between Ministry of Health and Etisalat will see the telecom solutions provider create an integrated network for MOH to connect hospitals, clinics and support organisations, enabling effective exchange of information between all key stakeholders.
Ali Alajme, IT Director, MOH, said, "The Ministry of Health's aim is to make healthcare in the UAE accessible to everyone. Timely sharing of information is critical in improving efficiency and quality of care, resulting in more lives saved. In light of the current technological developments, it is easier said than done. We are, therefore, pleased to sign this agreement with an experienced partner such as Etisalat to deploy highly efficient technologies enabling our network of hospitals, clinics and support organisations to exchange information securely and in real-time.
"The WAN connectivity offers dependable main links as well as back up links, which makes the connectivity failures highly unlikely. We would like to extend our sincere thanks to Etisalat and our network of healthcare providers for their high level of collaboration to implement this significant step."
Salvador Anglada, Chief Business Officer, Etisalat, said, "Medical providers and hospitals all over the world are now counting on their communications, network and IT partners to help optimise their network across multiple locations to ensure physicians and other providers have secure access to important patient data. In the UAE, as healthcare innovation becomes a key focus, we are glad to be partnering with the Ministry of Health to provide them with guaranteed uptime, flexible connectivity and uncompromised security, while they focus on their strategic healthcare initiatives for the nation."
Etisalat will offer a one-stop solution for managing the ministry's MPLS (WAN) Network. The project includes Managing the MOH primary/backup MPLS links and routers, while also providing onsite support through Etisalat's managed WAN service. Scheduled in two phases, the first phase will consist of 36 new clinics and phase two will include the remaining hospitals, clinics and main sites with more than 100 links. The Managed network service is aimed at providing the highest levels of performance, reliability and stability through comprehensive on-site support to MOH.