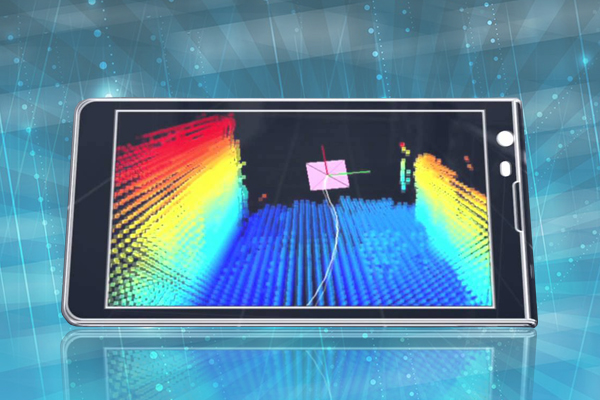 According to recent reports Google's Project Tango tablet development kit will be available this August in 12 more countries.
The tablet and associated tools were released in the US in May, and they're now available in South Korea and Canada as well, Google said in a blog post. On August 26th the development kit will also go on sale in Denmark, Finland, France, Germany, Ireland, Italy, Norway, Sweden, Switzerland and the UK.
While anyone in those countries will be able to buy Project Tango from the Google Play Store, the company stressed that it's intended right now for developers.
Project Tango uses a depth-sensing camera and other technologies to create a virtual 3D map of the world around it. That allows developers to create novel apps that incorporate things like augmented reality and object tracking. NASA has used it to help guide flying robots in space.
It originated in Google's Advanced Technology and Project Group before being moved inside of Google proper in January.
Google has shipped more than 3,000 tablets to developers who've created hundreds of applications, the company said Tuesday. And Project Tango's software has been updated 13 times to add features like better indoor navigation and GPS alignment.
Google didn't say how much the developer kit will cost in the countries it's coming to, but it was priced in the US at $512.
Originally published on IDG News Service (Boston Bureau). Reprinted with permission from IDG.net. Story copyright 2018 International Data Group. All rights reserved.