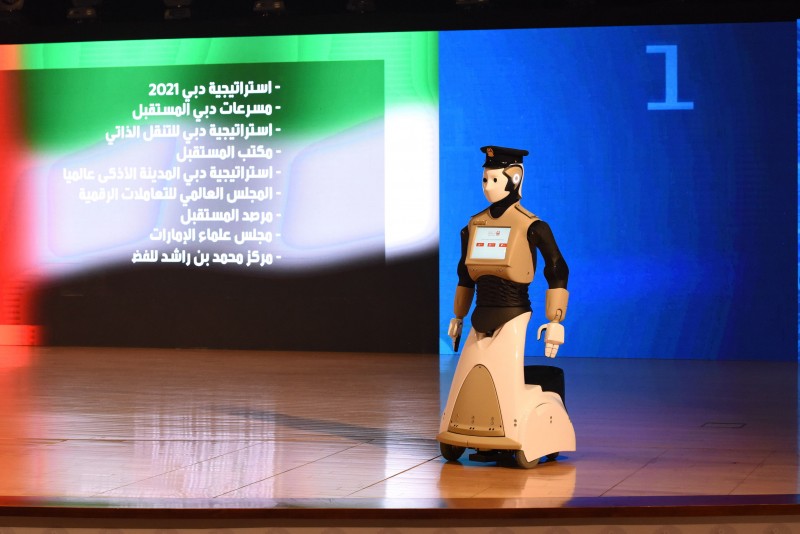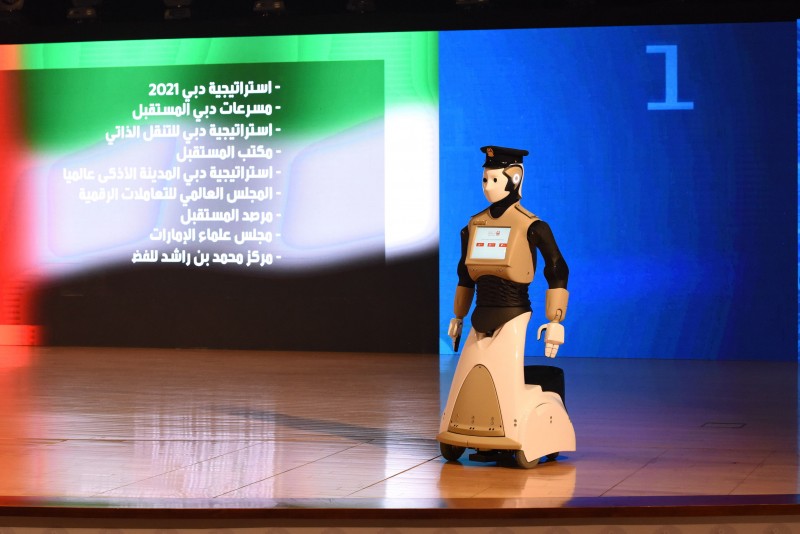 The 5th Arab Robotics Conference is currently underway at the Cultural and Scientific Association in Dubai.
The event has been jointly organised by the Emirates Science Club and the Arab Robotics Association, with key participation of a group of experts and specialists in robotics and artificial intelligence.
Held under the patronage of His Highness Sheikh Hamdan bin Mohammed bin Rashid Al Maktoum, Crown Prince of Dubai and Chairman of Dubai Executive Council, the event was was inaugurated by H.E. Mohammed al Murr, chairman of the MBR Library, and H.E.Sultan Saqr al Suwaidi, chairman of the Culture and Science Association.
The conference, held from 3rd to 5th October, covers the use of robots and artificial intelligence in education, industry and medicine, as well as discussing challenges in the field.
Day one of the event featured Dr Patrick Meier, an expert in human technology and digital robots, who discussed the democratisation of 'human robots', and how such techniques can be made accessible to all, particularly in third world countries facing some technical challenges.
The conference features a workshop to train STEM teachers, and was organized by Atlab, the education solutions developer. Aimed at introducing participants to the possible application of the STEM methodology in teaching through practical scientific exercises that develop students' skills. The workshop targeted primary teachers, heads of scientific departments and supervisors of scientific projects.
In another session, Raj Madhavan, Founder & CEO of Humanitarian Robotics Technologies talked about robotics in humanitarian and public policy areas.
On the 2nd and 3rd days of the conference, additional panel discussions will be held featuring prominent experts and keynote speakers including Dr. Mohamad Bdiwi, senior scientist in 'human-robot Interaction' at Fraunhofer IWU research centre in Germany.
HE Dr. Aisha Butti Bin Bishr, director general of the Smart Dubai Office, will participate in a session around robots and artificial intelligence technologies in education, which will be moderated by Dr. Essa Bastaki.