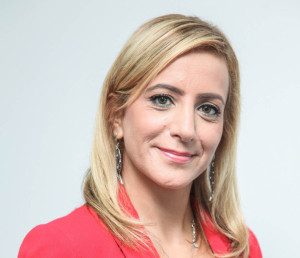 Fortinet has enhanced its FortiPartner Programme for the EMEA and APAC regions. The new programme, including new certification and re-aligned partner levels, is designed to help partners build expertise on the full range of the vendor's network security products, extend service offerings and expand into new areas of the security market.
Maya Zakhour, Channel Director, Middle East, Fortinet said, "Trends for mobility, agile infrastructures and cloud set alongside the evolution in advanced cyberthreats, means organisations increasingly demand high-performance, integrated security solutions and experienced partner support. Our new programme will support our resellers to increase expertise and leverage our end-to-end network security solutions to better align their services with the needs of these customers, and ultimately boost value."
The new FortiPartner Programme includes elements such as
 The Network Security Expert Certification (NSE) Programme
The new eight level certification programme has been developed to equip partners with in-depth expertise across Fortinet's full scope of integrated solutions and includes a wide-range of self-paced, instructor-led and practical courses for all technical professionals.
Designed to build partner knowledge and expertise in the increasingly complex network security concepts demanded in today's business environments, the program will help accelerate partner sales, develop new services and validate advanced skills and experience inline with the evolving cybersecurity landscape.
The new NSE programme incorporates newly created content not covered in FCNSA and FCNSP certifications, and over time will eventually replace the existing certifications. All Fortinet's online courses are free to existing channel partners.
The certification will also give partners exclusive access to benefits such as enhanced escalation, invitations to NSE-only events and to be recognized in the industry among an elite group of security professionals.
Alignment of Partner Levels Worldwide
Fortinet has redefined its partner levels in order to provide a status that partners can leverage globally. The programme is designed to help identify and grow a reseller's service strength and specialisms, aligning with their own business goals, and provide the appropriate partnership level for advanced support, development and opportunity in untapped markets.  The levels are:
Platinum partners – proven experts that have demonstrated consistently high revenue and the ability to deliver the full range of Fortinet security solutions, with excellent levels of customer satisfaction and support.
Gold partners – proven in selling the full range of Fortinet solutions on a large number of projects, recognised for customer service and support capabilities and committed to developing new adoption opportunities for Fortinet in their served market.
Silver partners – deliver superior security solutions to small and medium-sized customers, and possess a working knowledge of Fortinet's small-to-mid-range multi-threat security solutions.
Authorized partner – the first partner level required to be part of the Fortinet channel network.
In addition to the NSE and new partner levels, the vendor has invested in further marketing support across its international channels, including locally-aligned content and multi-lingual telemarketing teams to provide qualified leads for extending sales reach and profitability for partners.
"The contribution of our channel in supporting our growth is paramount," said Zakhour. "This is why we're committed to constantly improving our partner programme strategy in order to foster the business opportunities of all our resellers and distributors."