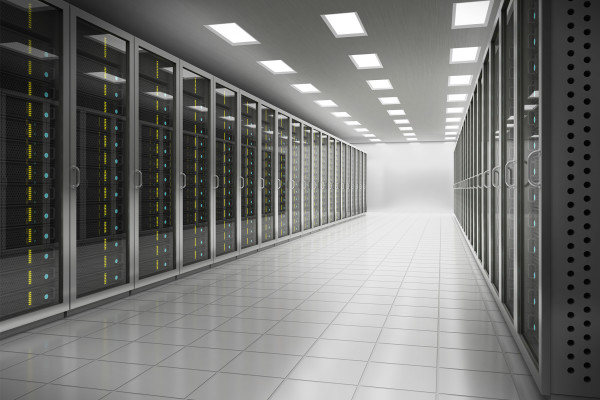 Worldwide server revenue increased 2.8 percent year over year in the second quarter of 2017, while shipments grew 2.4 percent from the second quarter of 2016, according to Gartner.
Hewlett Packard Enterprise (HPE) continued to lead in the worldwide server market based on revenue. Despite a decline of 9.4 percent, the company posted $3.2 billion in revenue for a total share of 23 percent for the second quarter of 2017.
Dell EMC maintained second position with 7 percent growth and 19.9 percent market share. Huawei experienced the highest growth in the quarter with 57.8 percent.
"The second quarter of 2017 produced some growth compared with the first quarter on a global level, with varying regional results," said Jeffrey Hewitt, research vice president at Gartner. "The growth for the quarter is attributable to two main factors. The first is strong regional performance in Asia/Pacific because of data centre infrastructure build-outs, mostly in China. The second is ongoing hyper-scale data centre growth that is exhibited in the self-build/ODM (original design manufacturer) segment.
"x86 servers increased 2.5 percent in shipments and 6.9 percent in revenue. RISC/Itanium Unix servers fell globally for the period — down 21.4 percent in shipments and 24.9 percent in vendor revenue compared with the same quarter last year. The 'other' CPU category, which is primarily mainframes, showed a decline of 29.5 percent in revenue."
Worldwide server vendor revenue estimates, Q2 2017 (U.S. Dollars)
Company
2Q17

Revenue

Q217 Market Share (%)
2Q16

Revenue

Q2 16 Market Share (%)
Q217-2Q16 Growth (%)
HPE
3,204,569,547
23.0
3,536,530,453
26.1
-9.4
Dell EMC
2,776,347,626
19.9
2,594,180,873
19.1
7.0
IBM
963,279,264
6.9
1,226,947,968
9.1
-21.5
Cisco
866,450,000
6.2
858,924,000
6.3
0.9
Huawei
845,543,611
6.1
535,946,936
4.0
57.8
Others
5,281,754,345
37.9
4,801,420,134
35.4
10.0
Total
13,937,944,394
100.0
13,553,950,355
100.0
2.8
In server shipments, Dell EMC maintained top spot in the second quarter of 2017 with 17.5 percent market share. HPE secured the second spot with 17.1 percent of the market. Inspur Electronics experienced the highest growth in shipments with 31.5 percent, followed by Huawei with 26.1 percent growth.
Worldwide server vendor shipment estimates, Q2 2017 (Units)
Company
Q2 2017

Shipments

Q2 2017 Market Share (%)
Q2 2016

Shipments

Q2 2016 Market Share (%)
2Q17-2Q16 Growth (%)
Dell EMC
492,854
17.5
529,135
19.2
-6.9
HPE
483,203
17.1
529,488
19.2
-8.7
Huawei
176,426
6.2
139,866
5.1
26.1
Inspur Electronics
158,373
5.6
120,417
4.4
31.5
Lenovo
145,655
5.2
235,267
8.5
-38.1
Others
1,367,176
48.4
1,203,525
43.6
13.6
Total
2,823,688
100.0
2,757,697
100.0
2.4
Source: Gartner (September 2017)