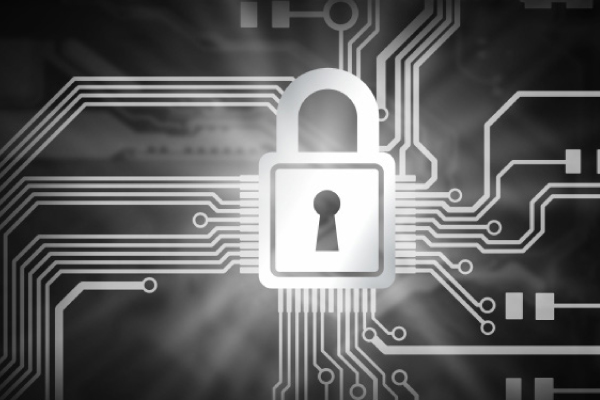 Over half (51 percent) of consumers in the Middle East would stop doing business with a company if it experienced a data breach, according Gemalto.
The study, which surveyed more than 10,000 consumers, also revealed that less than half of consumers (47 percent) feel businesses don't take the customer data security very seriously.
Despite these concerns, the Gemalto study found that consumers are failing to adequately secure themselves, with almost two thirds (64 percent) still using the same password for multiple online accounts. Even when businesses offer robust security solutions, such as two-factor authentication, nearly a third (28 percent) of consumers admit to not using the technology to secure social media accounts, leaving them vulnerable to data breaches.
This may be because the majority of consumers (61 percent) believe the business holding their data is mostly responsible for its security. This is resulting in businesses being forced to take additional steps to protect consumers and enforce robust security measures, as well as educate them on the benefits of adopting these. Retailers (65 percent), banks (65 percent) and social media sites (58 percent) were found to have a lot of work to do, with these being sectors that consumers would leave if they suffered a breach.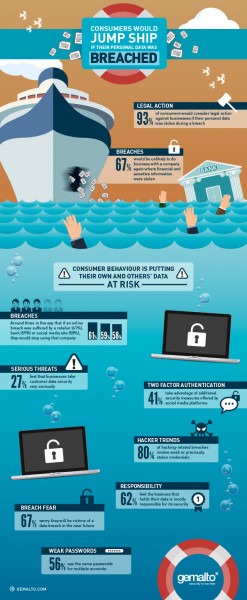 "Consumers are evidently happy to relinquish the responsibility of protecting their data to a business, but are expecting it to be kept secure without any effort on their part," says Jason Hart, CTO, Identity and Data Protection, Gemalto. "In the face of upcoming data regulations such as GDPR, it's now up to businesses to ensure they are forcing security protocols on their customers to keep data secure. It's no longer enough to offer these solutions as an option. These protocols must be mandatory from the start – otherwise businesses will face not only financial consequences, but also potentially legal action from consumers."
Despite their behaviour, consumers' security concerns are high, as a third (33 percent) worry they will be victims of a data breach in the near future. Consequently, consumers now hold businesses accountable – if their data is stolen, nearly half (43 percent) of consumers would take or consider taking legal action against the compromised business.
When it comes to the businesses that consumers trust least, over two thirds (68 percent) believe that social media sites are one of the biggest threats to their data, with nearly a third (29 percent) fearful of travel sites.
On the other hand, nearly a third (28 percent) of consumers trust banks the most with their personal data, despite them being frequent targets and victims of data breaches, with the government (23 percent), device manufacturers (19 percent) and industry certification bodies (9 percent) next on the list.
Hart continues, "It's astonishing that consumers are now putting their own data at risk, by failing to use these measures, despite growing concerns around their security. It's resulting in an alarming amount of breaches – 80 percent – being caused by weak or previously stolen credentials. Something has to change soon on both the business and consumer sides or this is only going to get worse."