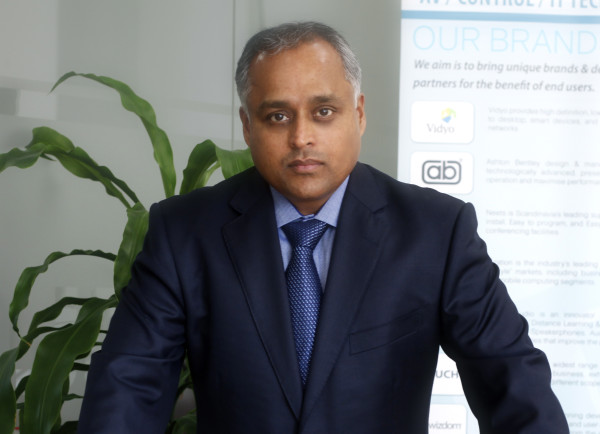 Granteq, an Audio Visual Integrator offering specialised healthcare solutions in the region, is participating at a Digital Healthcare event in Dubai.
Organised by Nuviun, the interactive digital health event will be focusing on driving emerging technologies into the mainstream, taking place on 5th-7th May 2015 at Dubai World Trade Centre.
According to a report by Alpen Capital Group the UAE will be the second fastest growing healthcare market in the GCC in the next six years, and the overall growth rate for the whole region will hit 12 percent by 2018.
The upcoming Digital Health Live 2015 event provides a platform for discussion to debate the core issues facing healthcare and to create an environment for education and connection. The conference will attract key players from decision-makers, investors, entrepreneurs, providers, patient representatives to industry experts.
Granteq will be showcasing their healthcare offerings designed to meet the current global scenario, where doctors are in short supply, costs are on the rise and communities lack access to care. As telemedicine is evolving into a mainstream use of delivering healthcare worldwide, Granteq with its partners, AMD & Vidyo, is expanding their healthcare expertise and domain reach. They will also be jointly highlighting their one of a kind corporate wellness solution along with alliance partner, Spotcheck. There will be live demonstrations conducted at their booth under the 'Corporate Wellness' area of the conference. Attendees can get hands on experience of Granteq's specialised healthcare offerings, which will help them discover means of maximising patient care.
"In today's Smart healthcare world, there has been a major shift on enabling patients with world-class technologies offering care at any time and any place. Telemedicine and associated healthcare technologies can majorly contribute towards equipping doctors with early screening of health disorders, increasing patient care and over all improve patient outcomes. Granteq's team looks forward to educating all visitors on our entire range of healthcare and corporate wellness solutions via the Digital Healthcare forum." explains Girish Narayanan, Managing Director, Granteq.