Many medium and large businesses have a dedicated Information Technology (IT) department. They're the ones who run the servers, keep the network going and fix your computer whenever it breaks. Some television shows have perpetuated the image of IT personnel with condescending attitudes towards non-technical people that can't tell RAM from ROM or DHCP from DNS. This image is largely based on the fact that IT personnel do get frustrated with users, but it's rarely because the IT personnel think themselves superior. After all, they can't do your job and they know it.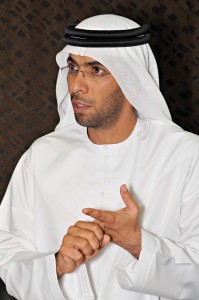 The real reason IT personnel look down on many users is because the users seem to overlook the obvious and turn a small problem into a huge problem quickly. There are a few simple rules to follow before calling the service desk and while they are helping you. If you follow these rules, then the IT department will not only be much nicer to you but they will also be able to solve your problem more quickly so that you can get back to your own work.
Rule number one: Read and observe.
A very common complaint is that an icon that was on your desktop this morning isn't there anymore. In many cases, the user accidentally dragged the icon a few inches over but is accustomed to seeing it in the same spot every day so they assume it disappeared altogether.  If something is missing, look very carefully around your entire screen as it may have just moved or maybe the icon looks different but has the same name. Likewise, if you get an error message or a pop-up, read it to yourself before calling your IT department.  Although it may seem to be full of mysterious words, the first sentence or two is often written in plain English.
Rule number two: Everything in an error message is important.
Although most error messages may not mean much to you, they can tell the service desk exactly what the problem is and how to fix it. All those numbers and letters are actually the computer telling you what's wrong; your local geek can usually decipher the error messages. The best thing you can do is take a screenshot of the error and send it to the service desk. If you don't know how to take a screenshot, write it down word for word and letter for letter. If possible, call the service desk while the error is still up on your screen. Don't try remembering what the error said because the exact wording can be very important. Programmers code those error messages in so that IT personnel can get the problem solved and get you back to work as quickly as possible.
Rule number three: Don't wait.
Did your laptop stop working two months ago but you haven't needed it so you kept putting it off? But now, you have a business trip tomorrow and need it fixed so you take it to the service desk. They tell you the soonest they can have it fixed is next Monday; how can they be so lazy? Many users blame the geeks for taking too much time, but it often does take time to solve problems.
Sometimes it's an operating system reinstall that takes overnight, or they need to order parts that will take a couple of days to come in. The fact that you waited two months also sends a signal that maybe you don't really need the laptop after all so it shouldn't be prioritized. Many users also wait until Thursday evening before they get around to submitting a service desk ticket, or they put it off until Sunday morning. Those tend to be the busier times in many IT offices so your ticket might get pushed to the back of the line. Bring any issues to the service desk as soon as they happen to ensure your co-personnel in IT have plenty of time to fix the problem.
Rule number four: Geeks are people too.
Remember to be polite to the service desk. They are usually under a lot of pressure because everybody thinks their problem is the most important. Not to mention that most users violate all of the rules above and don't realize they're actively making the IT team's job much more difficult. Treat them with the same respect you would any other person and it will go a long way towards moving you to the top of their priority queue. If you're generally polite and show appreciation, the techs will often go out of their way to take care of you first and give you the best service possible.
Follow these four rules and the members of your IT department will certainly notice. You'll find your computer problems resolved more quickly and your productivity will go up as well, which will make your own managers much happier. Being nice to your IT guys might be all it takes to make your computer problems go away for good.
 (This article was contributed by Dr. Saif Al Ketbi, Vice President of IT, Abu Dhabi Ports Company)