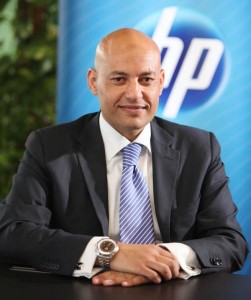 HP announced on Monday that it has launched a new programme designed to help its channel partners address their small and medium-sized customers' challenges and pursue new revenue streams.
Part of HP's Just Right IT programme, the new HP Simply StoreIT programme focuses on storage, and will provide guides and reference architectures to help accelerate solution delivery to SMB customers, HP said.
The announcement was made as part of a broader message on the vendor's new storage solutions aimed at SMBs. HP also announced the MSA 2040 Storage System – which, HP said, simplifies management and improves performance – and an enhanced HP StoreEasy storage portfolio, which allows for the management of increasing volumes of data without having to skill up.
These solutions will be available through the new partner programme, HP said. The idea is to provide an easy way for HP partners to service their SMB customers.
"Virtualisation and other emerging workloads threaten to drown SMBs in a sea of complexities that hinder, rather than support, growth," said Walid Gomaa, Business Unit and Sales Manager, HP Storage Division, HP Middle East.
"Simply StoreIT allows our partners to serve their small and mid-sized customers who are stressed for time, budget and resources to support a growing business, with a stress-free storage solution."
HP said that its Simply StoreIT programme will be launched in coordination with its distribution partners. The programme includes tools, resources and incentives to help  channel partners accelerate time to revenue with HP storage solutions.
Tools include quote and configuration templates, co-branded lead-generation assets, training and materials designed to increase sales opportunities, HP said.