Huawei and Leica Camera AG have announced an expanded strategic collaboration with the establishment of a jointly operated research and innovation centre – the Max Berek Innovation Lab.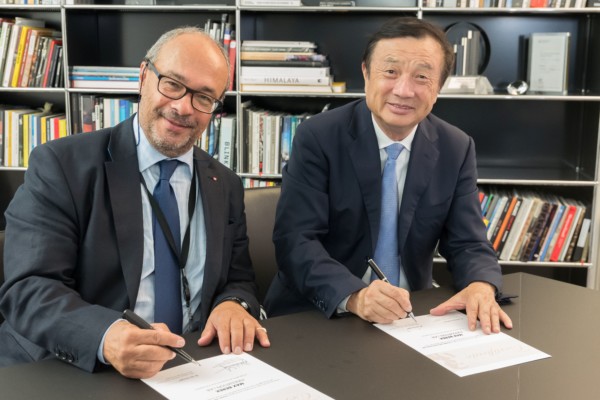 The launch comes seven months after the public announcement of their long-term technology partnership in the field of optical engineering, and five months after the global launch of the Huawei P9 and P9 Plus smartphones.
The new lab, located at Leica's global HQ in Wetzlar, Germany, according to both companies will drive further development of optical systems and software-based technologies to improve imaging quality in a wide range of photographic and mobile device applications. Additional outcomes will include the creation of computational imaging, augmented reality (AR) and virtual reality (VR) solutions. In addition to R&D resources from both companies, Huawei and Leica plan to collaborate with German and international universities and research institutions.
The Lab's establishment is the result of the vision and support of Dr. Andreas Kaufmann, majority shareholder and chairman of the advisory board of Leica Camera AG, and Ren Zhengfei, Chief Executive Officer of Huawei.
"In the future, over 90 percent of the data traffic will be images and videos," said Ren Zhengfei, Chief Executive Officer, Huawei. "The Max Berek Innovation Lab provides the capacity to establish an even closer partnership with Leica, leading to continuous improvements in image and video quality. As a result, we will deliver the most advanced innovations in the smartphone camera market and bring greater value to consumers."
The R&D center is named in remembrance of Max Berek (1886 – 1949), the German pioneer of microscopy and creator of the first Leica lenses, who was also responsible for the optical design of more than 20 lenses for the legendary 35mm camera invented and built by Oskar Barnack. Thanks to their exceptional imaging performance and perfect harmonization of the lenses, with Barnack's ingenious construction, it became possible for Leica to achieve worldwide success in 35mm photography.