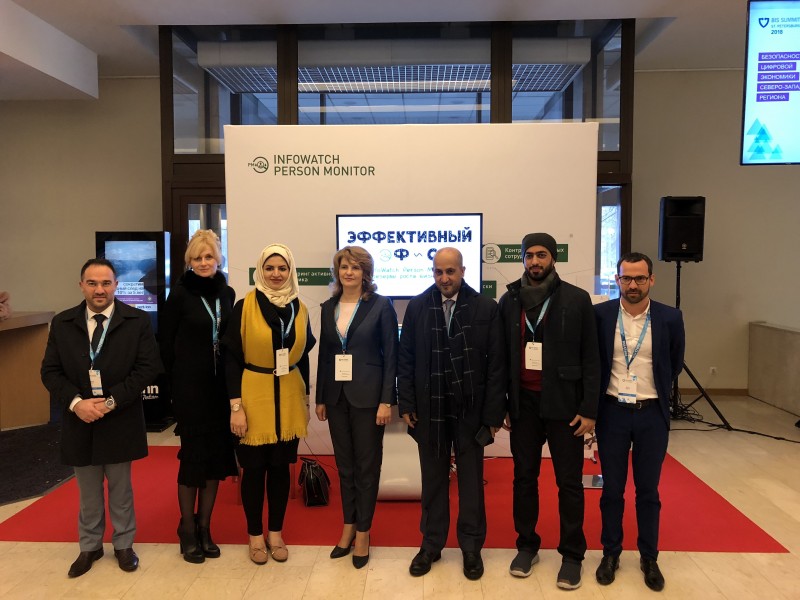 InfoWatch Group President Natalya Kaspersky has met with government officials of Ajman, to discuss the fostering of skilled IT specialists and opportunities for joint cybersecurity education and training initiatives in the UAE.
The meeting was attended by the director general of Ajman Digital Government, Ohood Ali Shehail; Wejdan Eissa Alhajaj, director for projects and strategy; Haitham Yaish, associate professor at the Ajman University of Science and Technology; and Kristina Tantsyura, CEO of InfoWatch Gulf.
Kaspersky told the attendees that InfoWatch Gulf, the Middle East representative office of InfoWatch Group, is creating a training centre in the UAE to offer its regional partners cybersecurity training programs developed together with leading Russian universities.
"Enterprise information security is a rather new sector for the UAE that calls for highly qualified experts," she said. "Due to the UAE economy modernisation and digital transformation, our cybersecurity and training products are very popular with our local partners, who increasingly trust in Russian solutions, expertise, and best practices."
Representatives of Ajman and InfoWatch experts met with specialists from National Research University Higher School of Economics (HSE) to discuss further collaboration in education programs, R&D, and inter-university student exchange.
"The emirate delegation members got interested in the HSE programs in IT and smart city architectures," said Ivan Prostakov, Vice Rector for International Activities, National Research University Higher School of Economics. "We are going to continue the consultations with the emirate government and Ajman University, offering them blockchain, e-government, Big Data, and city of the future prototyping programs, as well as our joint educational initiative with InfoWatch on advanced training and certification of the Emirate officials in cybersecurity, IoT, Big Data and Data Science domains."
In 2017, InfoWatch Group opened a basic academic department at HSE Tikhonov Moscow Institute of Electronics and Mathematics (MIEM HSE), contributed to the creation of the IoT and Cyber-physical Systems master's program and launched a scholarship program for cybersecurity students.
As part of their stay in Russia, the emirate delegation also visited the Moscow Innovations Agency, Skolkovo Technology Park and attended International BIS Summit SPb 2018.