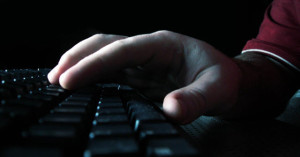 Hackers backed by Iran have penetrated an unclassified US Navy network in one of the most serious incidents of cyber-crime yet by the Middle East nation, according to a report Friday.
The US doesn't believe important data was stolen, but the attacks showed a new level of Iranian hacking power, including the ability to access military data, US officials told The Wall Street Journal. Either agents working directly for the Iranian government or an outside group with Iran's approval allegedly carried out the attacks.
The attacks came just as US and Iranian officials tried to restart negotiations over Iran's alleged nuclear weapons program. US President Barack Obama and Iranian President Hasan Rouhani spoke by phone on Friday.
Cyber-security experts have said China and Russia have more sophisticated hacking abilities than Iran or North Korea but the smaller countries are more volatile threats, seeking retaliation rather than economic gain.
The US carries out its own share of cyber-warfare, according to reports in the Washington Post based on documents leaked by former NSA employee Edward Snowden. Those documents showed the US engaged in 231 attacks on foreign targets in 2011, the Post said.
Originally published on IDG News Service (San Francisco Bureau). Reprinted with permission from IDG.net. Story copyright 2021 International Data Group. All rights reserved.